More Canadians follow the NHL than any other sports league
Vividata shares insights into how Canadians follow and watch their favourite sports and teams.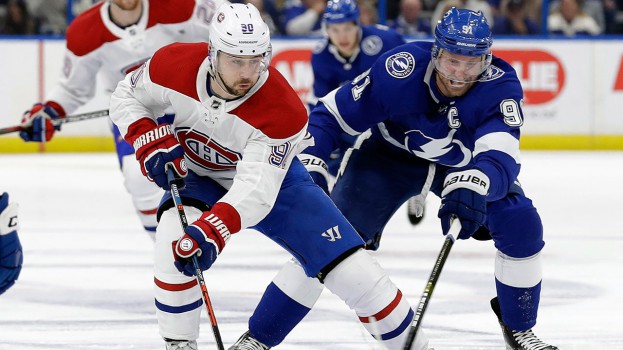 It's no secret that Canadians love their sports. Although many of the biggest professional leagues took a slight pause due to the pandemic, Canadian fans have remained loyal and interested in their favourite teams now that all systems are a go again for regular seasons.
Unsurprisingly, Canadian media and consumer research firm Vividata recently released its 2021 Sport & Esports Database which shows that more Canadian adults follow the NHL than any other professional sports league. According to the data, more than 15.5 million Canadians follow the NHL, with over three in five tracking either all or more than half of the games throughout the season.
When it comes to specific teams, the Montreal Canadiens enjoy the largest fanbase with 9.3 million fans who say they follow the team at least occasionally. The Toronto Maple Leafs have the second-largest following with 8.8 million, and the Edmonton Oilers round out the top three with 6.6 million.
And even if Canadians don't follow teams religiously, they still have a favourite. The Habs claim the top spot with 46% of fans listing the Montreal team as their favourite, while 39% are willing to say that about the Leafs, and 25% consider the Vancouver Canucks to be their fave.
When it comes to out-of-market appeal, 38% of Canadians living outside of Alberta list the Calgary Flames as their favourite team, and 37% of those fans live in BC, 34% are in Ontario and 16% live in Saskatchewan.
Additionally, Canadians who follow all or more than half of all NHL games and events follow live events via cable television (40%), TV sports package (37%), streaming (20%), or radio (19%).
Meanwhile, Canadians still have a soft spot for the NBA's only Canadian team, but the Raptors don't have quite as many fans as when they were winning championships. Prior to the 2019 NBA Playoff, 3.8 million Canadians said the Raptors were their top NBA team, and that number jumped to 6.7 million after they won the championship. The Raptors haven't had the greatest season in 2021 and the team's avid fan base has dropped to 4.4 million.
But even with a smaller fan base, the NBA and the Raptors continue to attract a young and diverse audience with 31% of BIPOC Canadians saying they follow the NBA during a regular season, compared to 24% of white adults. While 25% of all Canadians follow the NBA during a regular season, 33% of those under 35 do so.
The CFL also has its fans. More than 8.7 million Canadian adults say they follow the CFL playoffs, with nearly 50% watching more than half of all playoff games. Though Canadians love homegrown sports, more follow the NFL than the CFL. Over 9.2 million Canadians follow the NFL with 21% following every regular season game and 34% following the playoffs. When it comes to team faves, 1.5 million are Buffalo Bills fans, 1.3 million are Green Bay Packers fans, 1.2 million cheer the New England Patriots, and 1.2 million root for the Tampa Bay Buccaneers.
Looking ahead to the Olympics, although Canada announced a diplomatic boycott of the Beijing Winter Olympics, 23 million Canadian adults plan to follow the games this February. Of those that plan to follow, 5.5 million identify as BIPOC. More recent immigrants to Canada, those who arrived under a year ago, are nearly 10% more likely to follow the games compared to the average Canadian. Younger Canadians, those aged 18 to 24 are also more likely than the average adult to follow the games. Nearly 80% of younger Canadians intend to follow the Winter Olympics compared to 75% of all Canadian adults.
It's no surprise that men's ice hockey at 64% is the main Olympic sport Canadians plan to follow. At 51.9%, women's figure skating comes in second, followed closely by women's ice hockey at 51.8%. To round out the top five sports, 40% of Canadians plan to follow men's figure skating, 38% men's ski jumping, and women's biathlon at 14%.