Canadians now listen to digital audio more than the radio
Despite the growing market, ad spend accounted for just 1% of total digital ad spending in Canada.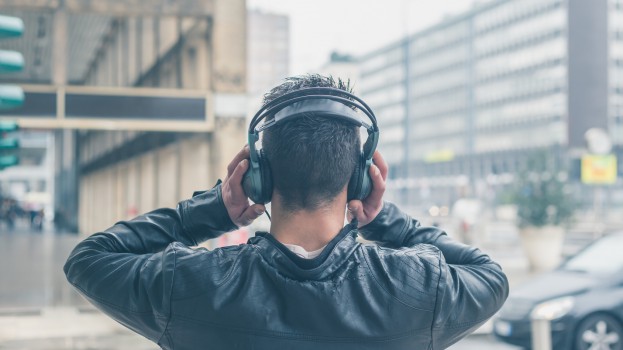 Canadians spent more time listening to digital audio than radio for the first time in 2021.
And that gap will only continue to grow going forward, according to a new report from eMarketer. With an average of 1 hour, 33 minutes a day expected in 2022, time spent listening to digital audio is projected to be 8 minutes more than time spent with radio.
Growth of digital audio was accelerated due, in part, to the pandemic, as people spent more time at home and less time listening to radio during commutes.
Users who stream music, digital audio and podcasts will surpass 25 million in 2022. Podcast audiences have grown by double digits in recent years as networks have expanded and the number of podcasts has exploded with seemingly endless choices hitting even the most niche topics. It's expected that an additional 900,000 people will become podcast listeners in 2022, and will represent more than one-third of internet users for the first time.
While eMarketer predicts that the year-over-year growth of digital audio listeners hit its peak in 2019, the market is not yet saturated, and will continue to grow by 8.1% in 2022, with a slow decline to 3.1% annual growth by the end of 2025. Over the same period, the number of internet users who are also digital audio listeners is projected to grow from 35% to 38.5%.
Meanwhile, advertisers aren't quite meeting audiences where they are. Although digital audio ad spend grew by 11.1% to hit $96 million in 2020, according to IAB Canada, that number represents just 1% of total digital ad spending in Canada. The lack of ad spending is indicative of a disconnect for advertisers: a previous Canadian study released in June from Spotify, Magna and UM, found that consumers are more receptive to podcast advertising than TV advertising.
Ad spend on digital audio, however, is likely to increase in 2022, with podcast networks such as Spotify making concerted efforts to attract new advertisers. In the past year, Spotify brought programmatic buying to the platform with its own audience network, and it's upped its advertising game to deliver and measure ads more effectively on its platform.