EllisPark.co brings Elle Gourmet to Canada
This marks the first time the magazine will debut in the North American market.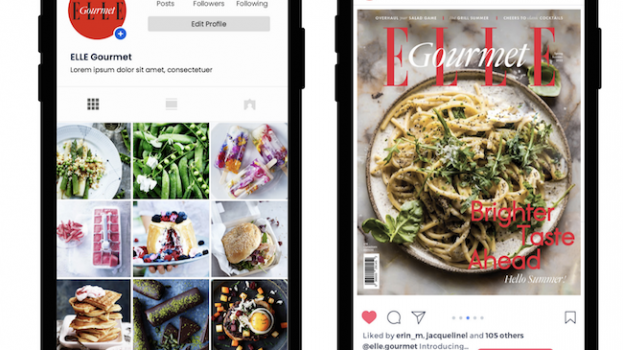 Content marketing company EllisPark.co is preparing to launch the Canadian version of Elle Gourmet magazine to capitalize on a new generation of Canadians whose appetite for food and home cooking continues to grow.
A digital footprint including web, social and newsletters is set to launch in February 2022, with the first print issue of the magazine available across Canadian newsstands, as well as print and digital subscriptions, in April. The magazine aims to launch with a circulation of 50,000 for its spring issue and will publish a fall issue in early October before moving to a quarterly distribution schedule in 2023. Erin McLaughlin will serve as the publication's content director and editor-in-chief.
The Elle global network currently operates in 44 countries with 45 different editions, including Elle Canada and Elle Decoration, which are published by KO Media. Elle Gourmet  – or Elle à Table as it's known in France  –  first launched in 1999, and this marks the first time the magazine will debut in the North American market.
"There's been a fundamental reset with regard to cooking, eating and entertaining," says Jacqueline Howe, EllisPark.co's co-founder and director of strategy. "The timing has never been better to connect with both the consumers and marketers for this new generation of people who are now learning how to cook, bake and entertain."
Howe says the magazine is focused on reaching people between the ages of 30 to 44, and will be working with advertisers across a broad range of categories that are looking to connect with people who have a higher personal income, and a passion and interest in culinary arts.
"One of our strengths is knowing how to create unique campaigns that resonate with the audience and work to deliver for the marketers alike," says Howe, referring to the company's content marketing expertise that has been put to work for brands like Samsung and L'Oreal. It has also done work helping to re-engineer media brands, and was also brought in to extend the reach of Elle Decor.
She adds that Elle Gourmet will be focused on offering multi-platform integrations. "So we'll be looking at what fits in creating specialized content for advertisers – there will be integrations into newsletters and videos."
The publication will lead with a digital launch including social channels, such Instagram and TikTok, which attract large audiences interested in food-related content.
"Instagram is huge in the food category and also we're looking from a video perspective at TikTok," says Howe.  "A lot of this new generation, certainly during the pandemic, taught themselves how to cook with TikTok videos. We'll have to see where the audience builds from, but there will be emphasis put on Instagram, and Facebook will be there as well."
On the print side, the magazine will be 75% editorial and 25% advertising. "It's going to be a deep, rich offering from a content perspective for the magazine buyer," she says.
The magazine is poised to launch into a somewhat crowded market, but Howe says she expects Elle Gourmet will stand out based on the audience's trust in the Elle brand, and its "reflection of multiculturalism and diversity in its audience." Howe is very familiar with the Elle brand, having been its publisher during her time at TC Transcontinental.
"When when we take a look at food and cuisine, whether that's from local food heroes to plant-based ingredients, you have the Canadian lens that we pull into it and bring it to the Canadian audience."