HGTV brings Canadian Propane Association back as a sponsor
The industry group will incorporate the fuel into the second season of Rock Solid Builds to show it is for more than just barbecues.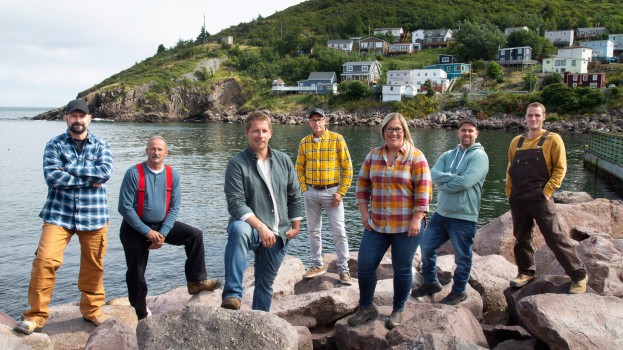 HGTV Canada's building show Rock Solid Builds is returning for a second 10-episode season and it is bringing back Canadian Propane Association as a sponsor.
For the second straight year, the Ottawa-based CPA, which represents over 400 members of the country's multi-billion-dollar propane industry, is sponsoring the series, which begins its second season on March 3.
Rock Solid Builds stars Newfoundland and Labrador contractor Randy Spracklin and the employees of his Newfound Builds company. It incorporates the frequent usage of propane during construction projects that range from large multi-episode undertakings to smaller jobs, as the crew powers up construction equipment or installs low-emission propane appliances, fireplaces, furnaces and hot water tanks.
The sponsorship includes closed caption billboards promoting the advantages of propane, as well as in-show integrations. One of those will have Spracklin and his team incorporate the usage of propane into the show during the season premiere, while a March 17 episode will show Spracklin and his crew discussing the fuel in a general conversation within the show.
There will also be CPA advertising on the Rock Solid Builds and HGTV Canada web pages, custom-branded content on the website heralding the benefits of propane, social media promotion and boosting.
CPA interim President and CEO Allan Murphy says the organization wants to show how versitaile propane is for uses other than barbecues, as well as educate the public and dispel myths surrounding the gas and its environmental impact. The primary target is homeowners over their late 20s and who may be picking energy sources for their homes, cottages or businesses.
He says working with the Rock Solid Builds team "is a great way for us to tell our story in a very authentic, Canadian way,
reaching a wide audience."
"Randy and his team know how to tell a great story. They are down- to-earth, funny, light-hearted and easy to relate to and the crew has created a very strong sense of community and connection both on the set, with the homeowners and trades that they work, and importantly, with viewers across Canada."
In 2021, Rock Solid Builds rose to become one of the most-watched home improvement shows in Canada, ranking number one in specialty Canadian programming and reaching over 1.3 million Canadians each week. CPA's sponsorship began with an Aug. 2021 marathon run of the show that included a social media campaign featuring Spracklin posting on his Facebook page – which Murphy says garnered the CPA a reach of one million views.