Horizon Media appoints first-ever chief marketing and equity officer
The newly created position strengthens the agency's commitment to embed DEI into the core of its business.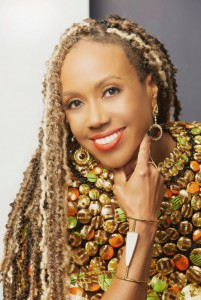 Horizon Media has named Latraviette D. Smith-Wilson to the newly established role of chief marketing and equity officer.
In this combined position, Smith-Wilson will serve on Horizon's Executive Board, its Global Task Force, and will also lead its Marketing Committee. She will be based in the New York office with a mandate to build a unified strategy for marketing and DEI.
Smith-Wilson will provide day-to-day leadership and direction to a dedicated equity team, as well as Horizon's marketing, public relations, creative media services, and communication functions. She will report to Bill Koenigsberg, CEO and founder of Horizon Media.
"DEI at Horizon is more than numbers," she said. "It's reflected in who Horizon is… which is why a structure that inextricably embeds DEI into enterprise marketing and client solutions is vital."
Smith-Wilson will join Horizon on February 14. She comes from Essence Communications, a 100% Black-owned media, technology, and commerce company dedicated to Black women and communities, where she most recently served as chief strategy and engagement officer. Prior to Essence, Smith-Wilson held leadership roles at Sundial Brands, National Urban League, American Express, Edelman, and Deloitte.