Stop, Start, Change: Google shifts gears, BlogTO gets new owner
Plus, more media moves from the likes of OMG, FrontRunner, Cogeco and Buzzfeed.
By Patti Summerfield, Nick Krewen and Josh Kolm
Stop
Google scraps FLoC
Google decided to replace its Federated Learning of Cohorts (FLoC) proposal with a new tool dubbed Topics.
The interest-based offering will allow brands to show relevant ads based on a person's web browsing activity without revealing specific sites they visited to any external parties, including Google.
Topics doesn't involve covert tracking techniques, giving brands the ability to continue serving relevant ads without cookies. The technology, still in early stages of development, is a new offering from Privacy Sandbox, Google's initiative for creating web privacy technologies.
Topics uses the consumer's browser to determine a handful of topics, such as fitness or travel, which are then shared with advertisers.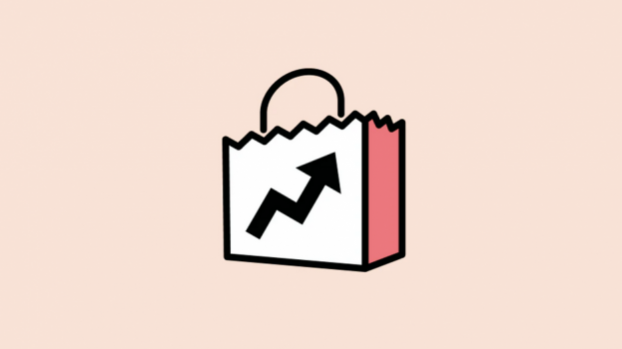 Start
Buzzfeed brings Shopping+ to Canada 
BuzzFeed launched its commerce hub Shopping+ for the Canadian market.
The new hub is a relaunch of its original Shopping section, which was simply a listing page. Shopping+ features new functions like search-enhanced navigation, curated collections and surfacing standalone products, as well as live shoppable video integrations.
It is also separate from Buzzfeed's advertising business, and rather than paid content, it offers curated content selected by the editorial team.
BuzzFeed has seen positive results since launching Shopping+ in the U.S. Once users land on product category pages, the overall clickthrough probability (CTP) into posts is 66%. Of the shoppers who used the new search functionality, there's been a 71% CTP on desktop and 66% CTP on mobile. Around 30% of users on desktop and 10% of mobile users return to the experience within seven days.
OMG launches measurement tool
OMG Canada launched a new brand measurement tool, called SONAR, which "will enable marketers to measure advertising impact on brand lift across all platforms," according to Sean Dixon, OMG Canada's managing director of market science.
Dixon told CARD sister publication MiC that "it's meant to add and provide overall context to all of the media activity." The general idea behind SONAR is that it uses the same targeting opportunities it uses in a campaign to capture a more relevant audience more quickly.
SONAR incorporates proprietary software with existing tools hosted through Google technology and planning platform Omni, and is all about validation. "We're not trying to position this as a competitor or a replacement for other studies, but rather a fill-in-the-gaps against the what the research found and what the media opportunities are," says Dixon.
As of this week, the tool is available to all of OMG's agencies in Canada, including including OMD, PHD, Touché! and Hearts & Science.
Captivate and FrontRunner find new ad space 
New York's Captivate and Regina-based FrontRunner Technologies partnered to create Captivate Windowfront.
The new platform leverages FrontRunner's projection technology and audio and light recognition platform to place new DOOH screens on vacant building facades in urban centres.
The new partnership enables Captivate – known for its network of elevator and large format displays in North America, with 4,400 screens that generate 15 million impressions across 14 Canadian markets – to expand further into Canada, as well as increase its foot traffic by reaching more consumers in high-density urban areas.
Cogeco debuts live reads on radio
Announcers on Cogeco's Montreal radio stations – 96.9 CKOI, Rhythm 105.7 and The Beat 92.5 – are now reading live ads that they write themselves in their own words.
Taking a cue from the world of podcasts, where the format has been a popular way to leverage the affinity listeners have for a host, live-read ads are designed to make the messages more relevant and familiar to loyal listeners, says Nancy Laroche, media creativity director at Cogeco Media.
The live ads only run during the morning rush hours and are limited to just six each morning, and two per advertiser. The announcers create the ads using a list of points to cover provided by the advertiser the day before it airs.
This format makes each ad unique and avoids redundancy. While not totally off-the-cuff, it also allows the hosts to customize the ads in the moment with details such as the weather, current issues or discussions happening on the show. Live reads are only being offered at Cogeco stations in Quebec for now.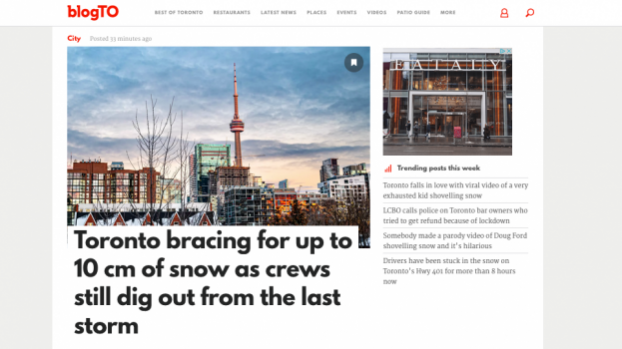 Change
BlogTO parent company gets new owner
ZoomerMedia acquired Freshdaily, publisher of local, youth-friendly site BlogTO.
Launched in 2004, BlogTO is a news and lifestyle site that has become known for its coverage of Toronto-area news and trends, its social media-friendly headlines and guides to local businesses.
The footprint of ZoomerMedia, founded in 2008 as a multimedia company that provides content to Canadians over the age of 45, stretches across TV channels, radio stations, magazines and trade shows, including VisionTV, ONETV, The New Classical FM, ZoomerRadio and its flagship magazine Zoomer.
ZoomerMedia founder and CEO Moses Znaimer also says ZoomerMedia has been "edging" its full portfolio into the digital domain, but BlogTO vastly boosts its online audience. The site brings in over 350 million page views on an annual basis; ZoomerMedia's other digital properties bring in roughly 50 million annual page views combined. BlogTO also tracks six million unique users monthly.