NFL playoffs take the top spot: Numeris
The conference finals knocked 9-1-1: Lone Star from its top spot.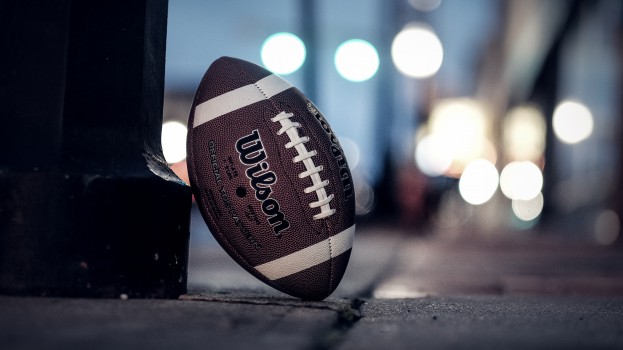 Canadian viewers were eager to find out which NFL teams would be playing in this weekend's Super Bowl, according to Numeris data for the week of Jan. 24 to 30.
The NFL's conference final match-ups reached an AMA of two million viewers over the course of two games between the Cincinnati Bengals and Kansas City Chiefs, and Los Angeles Rams and San Francisco 49ers.
The NFL managed to knock off 9-1-1: Lone Star from the top spot it has been enjoying in recent weeks, though the drama still managed to pull in 1.896 million viewers. The games were also a top-five broadcast across major markets, taking the top spot in Toronto/Hamilton and Vancouver/Victoria. 9-1-1: Lone Star was also the highest-rated English broadcast in Montreal, with hockey taking the top in Calgary and Edmonton.
In Quebec, TVA comedy Le bonheur held on to its spot as the top-rated French program. It was followed by the first performance episode of this season of TVA's Star académie. The reality singing competition show – which was rebooted last year – features two episodes a week: one showing the competitors through their training at the academy, which leads to the variety performance episode on Sunday.
National
1. NFL Playoffs on CTV Sunday at 3:01 p.m.: 2.027 million
2. 9-1-1: Lone Star on CTV Monday at 8 p.m.: 1.896 million
3. Blue Bloods on CTV Friday at 10 p.m.: 1.718 million
4. Magnum P.I. on CTV Friday at 9 p.m.: 1.464 million
5. CTV Evening News Weekend on CTV Saturday at 6 p.m.: 1.415 million
Quebec (Francophone)
1. Le bonheur on TVA Wednesday at 9:30 p.m.: 1.601 million
2. Star académie 2022 – Le variété on TVA Sunday at 7 p.m.: 1.552 million
3. En direct de l'univers on SRC Saturday at 7 p.m.: 1.329 million
4. Toute la vie on SRC Tuesday at 8 p.m.: 1.251 million
5. Léo on TVA Wednesday at 9 p.m.: 1.221 million
Toronto/Hamilton
1. NFL Playoffs on CTV Sunday at 3:01 p.m.: 562,000
2. Blue Bloods on CTV Friday at 10 p.m.: 408,000
3. Hockey Night in Canada on Sportsnet Saturday at 7:15 p.m.: 399,000
4. Saturday Night Live on Global Saturday at 11:29 p.m.: 397,000
5. 9-1-1: Lone Star on CTV Monday at 8 p.m.: 380,000
Montreal
1. 9-1-1: Lone Star on CTV Monday at 8 p.m.: 75,000
2. NFL Playoffs on CTV Sunday at 3:01 p.m.: 70,000
3. The Cleaning Lady on CTV Monday at 9 p.m.: 59,000
4. The Amazing Race on CTV Wednesday at 7 p.m.: 58,000
5. CTV Evening News Weekend on CTV Saturday at 6 p.m.: 53,000
Calgary
1. NHL Hockey on Sportsnet Wednesday at 5:12 p.m.: 119,000
2. NFL Playoffs on CTV Sunday at 1:01 p.m.: 114,000
3. 9-1-1: Lone Star on CTV Monday at 9 p.m.: 91,000
4. The Amazing Race on CTV Wednesday at 7 p.m.: 69,000
5. Blue Bloods on CTV Friday at 8 p.m.: 67,000
Edmonton
1. Hockey Night in Canada on Sportsnet Saturday at 5:15 p.m.: 101,000
2. Blue Bloods on CTV Friday at 8 p.m.: 100,000
3. The Curse of Oak Island on History Sunday at 10 p.m.: 85,000
4. Magnum P.I. on CTV Friday at 10 p.m.: 84,000
5. NFL Playoffs on CTV Sunday at 1:01 p.m.: 78,000
Vancouver/Victoria
1. NFL Playoffs on CTV Sunday at 12:01 p.m.: 193,000
2. The Amazing Race on CTV Wednesday at 7 p.m.: 166,000
3. NCIS on Global Monday at 9 p.m.: 145,000
4. The Curse of Oak Island on History Sunday at 10 p.m.: 144,000
5. Saturday Night Live on Global Saturday at 8:29 p.m.: 141,000