How the Beijing Olympics are faring with viewers so far
Sluggish TV numbers compared to Tokyo and PyeongChang come alongside a massive boost in streaming audiences.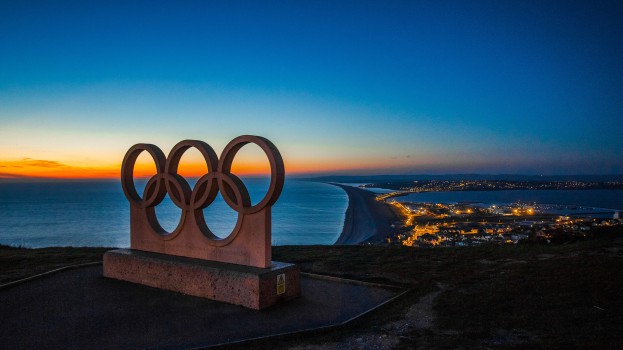 While TV viewership for the Beijing 2022 Winter Olympics seems to be lagging behind other recent games, it may be due to more Canadians getting their content through CBC Gem.
According to TV data provided by Numeris, CBC reports that 21 million Canadians watched at least part of CBC/Radio-Canada's coverage of the Beijing Olympics on an English or French TV network through the games' first four days.
The event has been particularly popular with the 25 to 54 demographic, among whom CBC has been Canada's most-watched network during primetime through the first days of competition.
CBC's primetime encore broadcast of the opening ceremony during primetime on Feb. 4 drew an average audience of 943,000, with a peak of 1.2 million when Team Canada entered the stadium (the early morning live broadcast of the opening ceremony drew an average audience of 788,000 across CBC and TSN). That is slightly behind the audience for the primetime broadcast opening ceremony of the Tokyo Olympics (average audience of over 1 million, peak of 1.3 million), which also had its numbers impacted by the fact that it was an encore broadcast. However, the ratings are also significantly behind the audience for PyeongChang, which peaked at 2 million viewers despite its time difference.
But while TV audiences for the Olympics are continuing to dip, digital audiences are continuing to surge. According to digital data from Adobe, 1.2 million total hours of content from Beijing was streamed through CBC Gem over the first four days, a 48% increase compared to Tokyo 2020. Individual video views have also increased by 21% compared to Tokyo, with time spent per user up 25%. Digital streams for the opening ceremonies also had an uptick of almost 80% compared to the Tokyo 2020 opener.
Other than the opening ceremonies, CBC didn't break out digital numbers for individual events or moments, but back on TV, 1.7 million viewers watched silver medalist Tess Ledeux's final in the Women's Freestyle Big Air skiing event on Feb. 7, the most-watched moment from the first four days of Beijing 2022. The women's snowboard slopestyle competition was the biggest draw on the Games' first day, with the figure skating pairs program coming out on top on day two, both of which drew 1.5 million viewers.
Other audience highlights provided by CBC include the 1.3 million viewers who watched Monday's Canada-USA women's hockey game (the largest late-prime audience of the games so far), as well as the 2.1 million viewers who were reached by late night Sunday programming. CBC says that is 10 times the typical reach of the daypart.
Much like the opening ceremony, those numbers are slightly behind the first-day highlights from Tokyo, which drew near or surpassed 2 million TV viewers. The average daily audience for PyeongChang in 2018 was just over 3 million.