Even if TV audiences dip, Super Bowl ads still deliver value
Whether or not linear TV viewers continue to dip or shift to streaming, buyers still feel like there's no better opportunity for reach than the Big Game.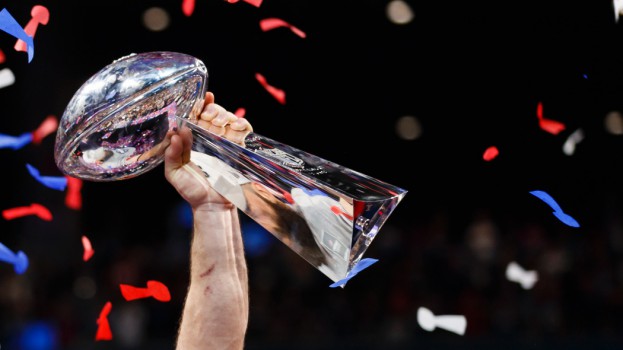 When it comes to the cream of the ratings crop, the Super Bowl reigns supreme.
But in the first year the game was played during the pandemic, things weren't so rosy: the Super Bowl's Canadian TV viewer numbers took a dip from a 2020 audience of 9.5 million to a 2021 total of 8.8 million and, in some circles, the concern was that the value of a Super Bowl buy had decreased substantially, especially for linear TV.
Explanations varied from the continuing shift of audiences to streaming channels – sports streamer DAZN reported a 58% year-over-year increase in Super Bowl viewership – to lockdown restrictions preventing people from watching in bars or hosting viewing parties. On the flip side, broadcaster Bell still touted the audience as the third-largest on record, and the decline in linear viewers was not as severe as it was in the U.S. That all led to an unclear perception of whether or not the game still offered the right bang for the buck.
Epitaph partner David Jowett says both linear TV viewership and ad value are poised to rebound with Sunday's game between the Los Angeles Rams and Cincinnati Bengals. He notes that linear audiences for the NFL were up significantly during both the regular season and the playoffs.
"If it follows the pattern of the recent playoff games and the season as a whole, it could be a 30% bigger audience than last year," he predicts.
Adam Seaborn, Kingstar Media's director of sales and media operations, says that when it comes to big events, sports are made of Teflon. This is despite the fact that other broadcast events – like award shows, or even season finales of popular series – have had a big drop in viewers over the last 12 months.
"That Buffalo Bills [playoff] game did almost three million viewers across Canada. That's a huge number for an NFL game and it's a number you can't get elsewhere." Even if the Super Bowl has another dip compared to last year – Seaborn puts the low-end number at 6.5 million – that's still more viewers than are offered by any other show, which has actually made it more valuable, he says.
Jowett adds that the Super Bowl also delivers value in things that aren't captured by measurement systems, like co-viewing, family viewing and online discussions.
He adds that he's also noticed a shift in demand for ads. Noting that Bell Media charged $150,000 for a 30-second spot if an advertiser ordered it early, adding an extra premium if they booked closer to game time, he says the picture was much different from 2021.
"Last year, you could play the late game with the Super Bowl because the demand wasn't there and they couldn't sell it out as easily," he explains. "TV revenues this time last year were also hurting like hell, whereas TV revenues through fall 2021 to now have definitely come back. This year, it definitely sold more strongly, more quickly." Jowett adds that everything around the Super Bowl "has been more intense this year," regardless of it's for streaming or linear.
In a statement, Perry MacDonald, Bell Media's VP of advertising sales and partnerships, said revenue growth has been significant this year and that "advertiser demand for the Super Bowl has never been higher." Advertisers confirmed for CTV's Super Bowl LVI coverage include PepsiCo, TD Bank, VRBO, Expedia, Disney Studios, Bitbuy, Joyburst, Moneris, Intuit Quickbooks, and Yum Brands, with both TD and VRBO serving as quarter sponsors.
Cossette Media strategy director Courtney Strouthos says there are other reasons beyond the sheer exposure that brands relish a Super Bowl ad placement opportunity.
"There are new ways that brands can evaluate whether a Super Bowl spot is worth the price," she says. "There's a lot of talkability around the Super Bowl that's really changed over the course of time because consumers are able to go online and have those discussions and leveraging digital communities to proliferate the conversation."
But Peter Vicente, VP at VMC Media, thinks that the linear TV gravy train may end – if not this year, in the near future, as streaming takes hold, viewers become more stingy with their viewing habits and connected TV offers a better ability to reach Canadians when and how they choose to watch.
"At a guess, television viewing is going to drop by 5% to 10%," he predicts, adding it is just as much due to suppliers switching focus to their own streaming apps as it is general changes in audience habits. "I think this is the new norm going forward. At the end of the day, TV is still the medium with reach and it's still the medium that allows your brand to take it up to the next level. No other medium is there yet, but connected TV is getting there. I think a lot more agencies and brands are going to start looking at connected TV as the new linear TV."
But at the end of the day, Jowett says advertisers will continue to score a touchdown any time they have a change to book an ad that's seen by millions in a single night.
"TV advertising is the fastest way still to build brand awareness," he says. "The consumer recognizes it as a credibility play, a trust play: it's expensive to make TV ads. You know that brand is not fly-by- night; you can trust it because you know it's going to be there for a long time. So, there's a quality, a credibility and a trust that comes with being on TV at all. Reach, trust, awareness, and credibility are things that linear TV can deliver in a way that almost no other quality channel can deliver."