David Cairns steps away from the day-to-day at Cairns Oneil
The agency's founding partner is moving into an executive chairman role, leaving operations of the agency to co-owner Sherry O'Neil and president Devon MacDonald.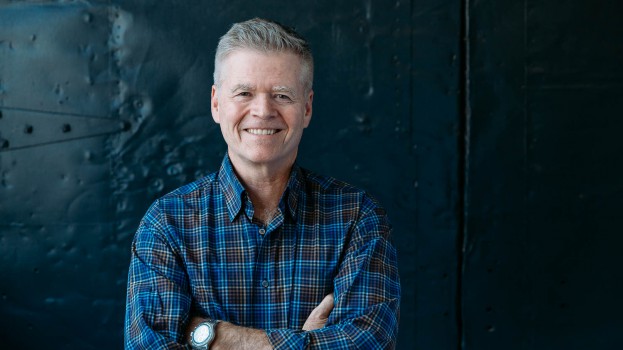 David Cairns has decided that after 40 years in the media industry, it is time to leave the day-to-day running of Cairns Oneil Strategic Media to the next generation.
He is taking the title of executive chairman and retaining his 50% ownership of the agency, but leaving management to director and co-owner Sherry O'Neil and Devon MacDonald, who joined the agency as its first-ever president in September.
Celebrating the 10th anniversary of the independent agency in January prompted Cairns to think about where he began, what he wanted the company to be, as well as what he personally wanted to do next.
"For me, having been in the industry now for 40 years, it's just the right time to think about what the agency needs to do to progress and what kind of people we need, and what we need to invest in," he tells MiC. "Everyone has certain skills and there are times when you need to step back and say other people need to do these things – and that's where I am in my career right now."
Cairns was a teacher before entering the media industry. Born in Toronto, Cairns ventured to rural PEI where he began his first job as an art teacher at a junior college after graduating from York University and the University of Toronto with degrees in fine arts and education. When he and his wife returned to Toronto after two years, he knew he didn't want to teach but wanted to go into business. Cairns says he knew nothing about the advertising world when he responded to an ad for a media assistant position at Ogilvy & Mather – and was hired.
After just six years in the industry, Cairns was offered the post of media director for Chiat/Day when it was opening in Toronto. Since it was a non-compartmentalized, open concept agency, Cairns says he was able to gain experience working closely with creative people, who'd talk about communication ideas, not just numbers.
Cairns estimates he likely has had more experience with top thinkers and creative people in the industry than perhaps anybody on the media side today. He's worked closely with Bill Durnan, Geoffrey Roche and Andy Macaulay at Roche Macaulay and Zig, and has continued to work with creative leaders like Zak Mroueh at Cairns Oneil.
 "We have the reputation of being people who understand how they think and are non-confrontational. We can be challenging and demanding but we're also empathetic. I think that goes back to my experience growing in the industry when I got to work with people like those. I think that's unusual today. There are people in media today who have never worked with creative people," he says.
Over the years, Cairns has also been general manager of Carat Canada, a partner at Asylum Thinkgroup, director of communication planning at Dentsu Canada and, of course, won several best media director and best media operation awards.
More recently, Cairns takes a lot of pride in the fact that over the past two years Cairns Oneil didn't lay anyone off, nor did it suspend salary increases and at the same time continued to hire, attract new business and be profitable.
Devon MacDonald hopes to continue that successful run and plans to continue to build on the strong foundation created by Cairns and O'Neil. In particular, he wants to help the team guide clients into the next generation of media.
MacDonald says, "Where we are hiring and what we're looking for are people who can easily translate the technical issues of today to the marketer and help them navigate it. These are people who have deep understanding of ad tech, martech and programmatic. I think the notion of media being specialized is going to continue. As technology becomes more specialized and as clients are able to create product offerings for specific niche audiences, the role of media becomes even more valuable."