Google plans privacy changes to limit sharing of user data on Android
The initiative, reminiscent of Apple's ATT, is also coming with features to preserve advertising capabilities.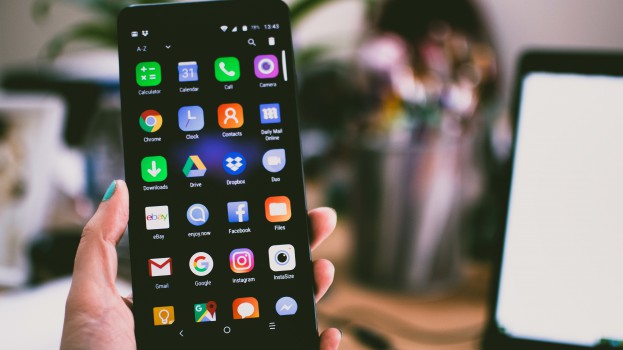 Google announced on Wednesday a multi-year initiative designed to bring more privacy options to Android users and introduce new advertising solutions that are less reliant on sharing user data.
In expanding its Privacy Sandbox initiative to phones running on Android operating systems, Google plans to limit sharing of user data with third parties and operate without cross-app identifiers, including advertising ID. The initiative is set to launch in beta near the end of the year, with scaled testing in 2023, but app developers can review Google's initial design proposals and share feedback on the Android developer site starting today. While Google designs, builds and tests these new solutions, the company plans to support existing ad platform features, including ad ID for at least two years and will provide notice ahead of future changes.
Privacy Sandbox on Android will also explore technologies to tackle covert data collection, including device fingerprinting or browser fingerprinting, and develop safer ways for apps to integrate with advertising SDKs.
"We realize that other platforms have taken a different approach to ads privacy, bluntly restricting existing technologies used by developers and advertisers," said Anthony Chavez, VP of product management, Android security and privacy, in a statement. "We believe that –  without first providing a privacy-preserving alternative path – such approaches can be ineffective and lead to worse outcomes for user privacy and developer businesses."
The changes are similar to Apple's iOS14.5 update and the rollout of its App Tracking Transparency (ATT) framework, which requires all apps on iOS-powered devices to get the user's permission before tracking their data across apps or websites owned by other companies for advertising or sharing their data with data brokers.
When Apple launched the update in April 2021, industry experts anticipated that most users would opt out of the feature, subsequently reducing the effectiveness of targeted ads and the ability to track user activity across apps and mobile experiences on iOS.
According to data from Flurry that was measured in May 2021 – a few weeks after the update was rolled out – 96% of users chose to opt out of tracking in the U.S., while 88% of users chose to opt out worldwide. It has also had a big impact on the earnings of ad-reliant companies like Facebook and Snapchat, though Twitter has described the impact on its business as "modest."
Like Apple's iOS update, Privacy Sandbox on Android will include one-time permissions and camera and mic indications. The initiative builds on Google's existing efforts to improve user privacy on its Chrome web browser.
Google's plans to phase out cookies on its web browser have already been pushed back to 2023, and last month announced it's replacing its Federated Learning of Cohorts (FLoC) proposal with a new tool dubbed Topics. The new interest-based offering allows brands to show relevant ads based on a person's web browsing activity without revealing specific sites they visited to any external parties, including Google.
Similarly, Google has plans to preserve advertising capabilities after its new privacy framework rolls out. The Privacy Sandbox on Android will use privacy-aligned APIs designed to support key ads use cases for attribution reporting and ads personalization. This includes interest-based ads and remarketing. These APIs will operate without cross-app identifiers.
One way the privacy updates for Android are different from Apple's is a feature called SDK Runtime, which Google says is a new safer way to integrate third-party advertising-related SDKs. During a call with reporters before the announcement, Chavez explained that "the mechanism at a high level will involve providing a stronger level of isolation across the app's code, and the third party SDK code that's running."
He also clarified that Topics for Chrome will operate and function independently of the Topics on Android.