Snapchat partners with So.da on new digital originals
The social app has also formed a separate partnership with Ticketmaster to help users find entertainment content.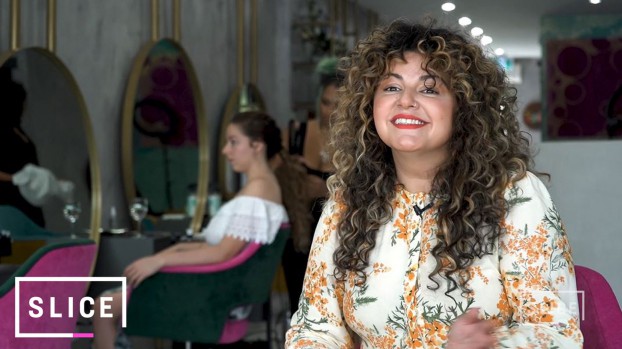 Corus Entertainment's social digital agency, So.da, has formed a collaborative content partnership with Snapchat in Canada to provide original, short-form content the Discover section of Snapchat's app. Each episode is vertical full-screen and averages three to five minutes in length.
A collection of So.da's original lifestyle series including Baking Therapy and This is How She Does It, which looks at women with different lifestyles, are already available on Snapchat Discover. Other So.da originals launching next month include Made You Look, which examines today's fashion trends, and Go Here Meet Her, featuring profiles of entrepreneurs and their businesses.
The content is launching with organic reach in the Snapchat Discover feed, which is a closed ecosystem accessible only to publishers who have entered into an exclusive partnership with Snapchat.
So.da says it maintains strong relationships with all social networking platforms in Canada and has found mutually beneficial ways to work with each of them. Snapchat reaches more than 10 million Canadians and continues to see strong growth and momentum, particularly with younger audiences. Having So.da's brands and content on the Snapchat Discover platform will help So.da continue to reach new audiences and drive relevancy, engagement, and brand affinity.
The So.da/Snapchat partnership also welcomes ET Canada – Entertainment Bite, daily entertainment news dished out in bite-sized segments.
Snapchat is the fifth social platform to partner with So.da for content production, joining TikTok, Pinterest, Facebook, and Twitter, which kicked off the content partnership in 2018. Since then, its Twitter Originals Fueled by So.da has executed nine programs with brands including Amex, CIBC, Kraft and Stella Artois, averaging more than 50 million views per series.
Snapchat has been busy building new partnerships. This week it also announced a relationship with Ticketmaster and launched an in-app Ticketmaster Mini – a micro app within Snapchat – that matches users with events in their area and seamlessly redirects them to purchase tickets via Ticketmaster's website.
The addition within the Snapchat app includes a first-of-its-kind map layer and in-app Mini that matches users with events based on their indicated preferences, allowing users to swipe left or right on upcoming shows (similar to many dating apps), and discover nearby events. This app enhancement is now available in more than 20 countries.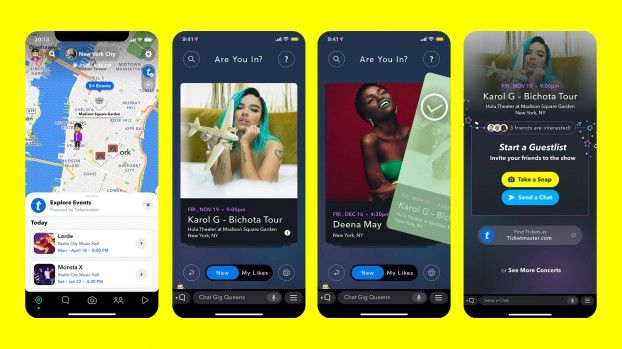 Snapchat users can access Ticketmaster Mini through the rocket icon where there will be a brief survey to assess their preferences. Once they find something they like, they can see if their friends have matched with the same event and talk about it via the Snapchat Camera – all straight from the Mini app.
Users will also be able to browse upcoming events at nearby venues through a new layer on Snap Map, marking the first time Snapchat has integrated a partner into Snap Map through its layers technology. Users can learn more about the experience from the video on the Snapchat YouTube channel, or from one of the many social posts from Ticketmaster.