Why Trade Desk's OpenPath could be a win for digital media
Going direct to publisher could guide the programmatic ecosystem to be less complex and more transparent.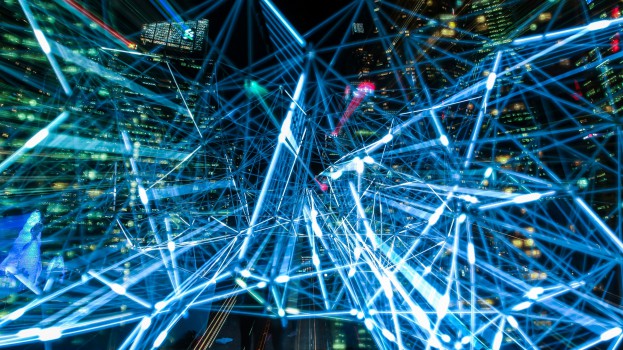 The announcement earlier this week of The Trade Desk foregoing Google's Open Bidding with a programmatic ad service that allows advertisers to buy directly from publishers has received a "thumbs up" from some Canadian agencies.
"It's a great move for the industry and a great sign for improvement in the digital ecosystem," Devon MacDonald, president of Cairns Oneil.
Geoff Crain, media director at Kingstar Media, says the process does seem like it will do what The Trade Desk promises: make programmatic buying less complex by taking out the many middle-men that exist in the process.
"It also allows buyers to go directly to the publishers, which gives the opportunities for more CPMs and better placement," he says. "They're going to be able to develop relationships directly with advertisers and buyers, as opposed to the numerical value where they're just feeding in ads as they come. Now they can go and start a relationship directly with a big brand and it should get buyers like ourselves better pricing."
Crain – whose agency uses The Trade Desk – also says that the move should help publishers realize profit and allow them to control and perhaps charge more for their CPMs.
"Publishers are not having as high margins and revenue that they had been used to just because of the sheer volume of supply and competition, so they're looking to remove these hurdles and barriers which are these costs by the middlemen and the big Kahunas like Google."
The Trade Desk's move also offers a positive and potentially more transparent alternative to Google, where costs and margins aren't necessarily being disclosed.
"Sometimes what happens within programmatic advertising is that you don't know the cost of what you're getting and different publishers can be associated with different premiums," MacDonald explains, which is a win-win in savings for both publishers and marketers. "It takes that content out of the walled gardens of Google and when you do that, you increase the transparency of what things cost and how they're performing and you're eliminating an extra step and a middleman in the digital ecosystem."
Cairns Oneil is somewhat unique in the industry, in that it discloses all of its margin and costs to clients. But not every agency does, and MacDonald says an offering that is inherently more transparent improves the entirety of the digital ecosystem.
The move may not be seen as favourably by everyone in the industry. While both MacDonald and Crain work for independent agencies, global holding companies like IPG, Havas and GroupM have been forging stronger relationships (and in some cases, formal partnerships) with supply-side platforms to optimize the programmatic supply chain – something that direct deals between a DSP like The Trade Desk and publishers contrasts against.
Crain points out another potential detrimental result from something like this coming from a DSP.
"With the DSP, you're kind of controlling the pricing and you have a CPM is fluctuating with the supply and demand. You're giving a little bit more control to the publisher and possibly allow them to charge more for CPM."
But he adds that ultimately, "we see it as a more cost opportunity for the buyer."
But on the flip side, MacDonald points out that there might be demand for this kind of premium inventory.
"I can see this improving content quality for marketers and agencies," he says. "Some of the publishers that they list as part of this deal are significant premium content publishers. If you're able to buy an audience specifically against that type of content, versus against behaviour, maybe, that it could help improve the quality of the inventory."