Ad revenue up by 19.5% at Quebecor in Q4
The company had increases across the business, including from TVA and in-house agency Qolab.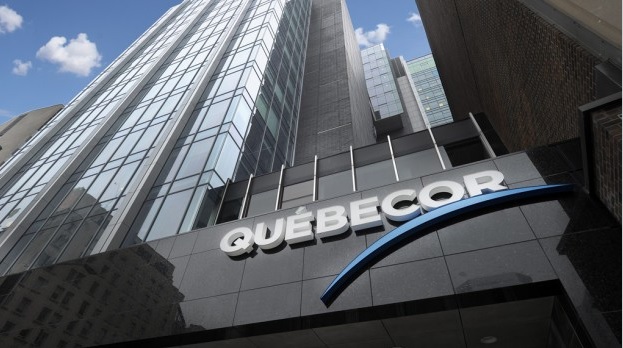 Revenue at Quebecor increased in Q4, another sign the economy continues to rebound from the effects of the pandemic.
Across the company, revenue was up by 3.2% for the three months ended Dec. 31, bringing growth to 5.5% for all of 2021. The increase is largely due to a $125.5 million, or 19.3%, increase in its media segment revenue in Q4, and a $1.2 million, or 1.5%, increase year-over-year for 2021.
Advertising revenues increased by $16.9 million, or 19.5%, in the fourth quarter, and increased by $68.5 million, or 24% overall, in 2021 mainly due to higher advertising revenues at TVA and specialty channels. Quebecor also attributed a $9.7 million, or 20%, increase in other revenues in the media segment due to business at in-house agency Qolab and higher revenues from production and distribution services.
Telecommunication revenues increased $112.4 million, or 3.1%, in Q4, and grew $11.3 million, or 0.6%, for 2021 thanks to Videotron's increased revenues from mobile services and equipment.
And the company's sports and entertainment revenues grew $53.2 million, or 9% in Q4, due primarily to higher revenues from hockey, music and book distribution and publishing. That segment grew by $167 million, or 5.7%, for the 2021 fiscal year.
The company stressed to investors that its media lines of business are "cyclical in nature" and "dependent on advertising and, particularly in the newspaper and magazine businesses, on circulation sales." The company noted that the media industry has been experiencing fundamental and permanent structural changes.
"Generalized audience fragmentation has prompted many advertisers to review their media placement strategies and to turn a significant part of their advertising budgets over to international competitors operating solely in digital media," Quebecor said in its report. "The Corporation's media segment has taken steps in order to maintain its leadership position and offer audiences and advertisers alike the best available content, when they want it and on the media platform they want."
It also noted that newspaper and magazine circulation has been declining across the industry for years, while traditional press advertising has also been declining due to a shift in marketing strategy toward other media and to the retail industry. To respond to such competition, Quebecor's media segment has developed its internet presence through branded and specialized websites.