Gen Z likes sports, but want more than just watching a game
A study by Sid Lee and Angus Reid find that connection and conversation are key to reaching fans in the demographic.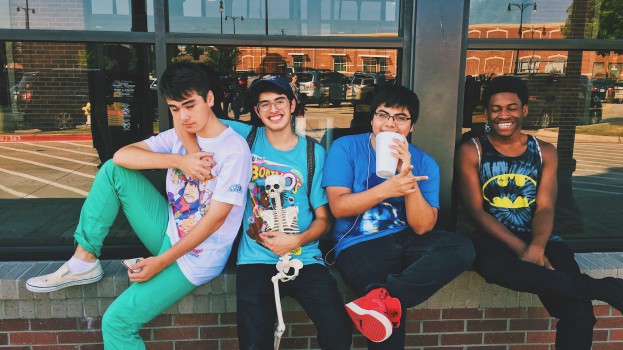 Half of Gen Z identifies as sports fans, and authentic moments that inspire conversations about their passion are a key part of how the demographic consumes related content.
That's according to a survey conducted by Sid Lee, which worked with Angus Reid on a survey of 1,000 18 to 25-year-olds in Canada and the U.S.
Jerry Ferguson, VP of growth and innovation at Sid Lee, tells MiC that although many headlines have claimed that Gen Z doesn't care about sports, this research begs to differ.
"In fact, about 50% of Gen Zs consider themselves to be sports fans. However, an eye-opening 78% of the people polled say they don't watch live games to keep up with what's going on," he says.
The reason, Ferguson says, is that watching a full, very commercialized, three-hour game is not necessarily what a young person cares about – nor do they have the patience to handle it. "If there isn't a moment happening that they can talk to their friends about, or that gets them off the seat – in other words – if it feels like just another play in the game, the odds are they might be on TikTok or Instagram or doing something else altogether."
Today, he says, it's not only about highlights and box scores, it's about the world around it. "At every turn, it's the culture that feeds our fandom – be it through music, drama, style, controversy, rumours and so much more. It's the culture that draws us in, connecting us to what happens on the field in a deeper, more intimate way."
Sid Lee's survey was conducted by Angus Reid Group after this year's Super Bowl and found that the commercials are actually a big draw for Gen Z, as they were an example of cultural moments around sports. A majority (59%) watched the commercials and 77% say they enjoyed the ads that were funny, while 57% connected with random or unexpected ads, and 25% say they engaged with ads by brands that support the causes that matter to them.
The study also revealed that 59% watched the game with 64% watching it on TV, 32% streaming it, and 19% watching it on social media. This year's Super Bowl halftime show featured some of hip hop's most iconic performers including Dr. Dre, Snoop Dogg and Mary J. Blige, and was a bigger draw than the game itself. Of those polled, 63% watched it for the halftime show while 50% watched for the game, 39% watched it for the commercials, and 38% watched it just to be part of the buzz.
The good news is there is still value for brands making media buys in sports. Sports represents one of the few places left that deliver real engagement, but for young consumers, the most important part of live events are the cultural moments that come out of them.
For Gen Z it's not just what's happening on screen but participating in the cultural conversation that's flourishing online, Ferguson says. "While lots of those moments can't be planned, the trick for marketers is either finding ways to tap into and encourage, or manufacture experiences that create cultural conversation."