TurboTax is leaning into TikTok to reach young filers
The Intuit tax brand is also using contextual ads in OOH and TV as part of a number of changes to the strategy for this year's tax season.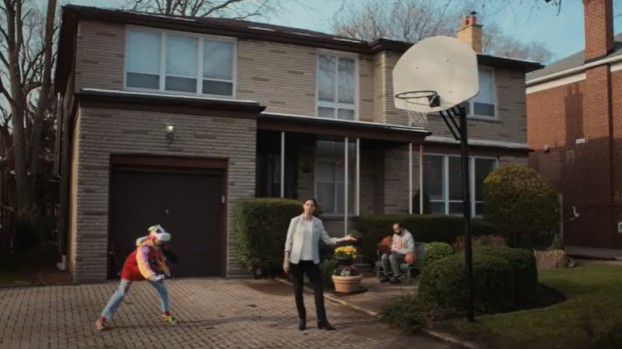 Intuit brand Turbo Tax is leaning into TikTok "in a very big way" in a bid to attract younger millennials and older Gen Zers.
Its first brand campaign in two years is called "Tax Break" and runs until May 2. It's backed by a varied media buy that includes traditional and connected TV, digital video and radio.
Stefania Mancini, head of marketing for Canadian consumer brands at Intuit, says TurboTax made a lot of strategic changes to the way its media was planned this year, including an increased investment. This was to make a "big splash" behind a program designed to appeal to younger audiences who are just starting to think about taxes within the context of advancing in their personal and professional lives. TurboTax is also offering free tax filing for people 25 and under to demonstrate the value of the product to its key target.
Gah-Yee Won, head of media innovation and growth marketing, adds that the company took a broad approach to its buy. On the more traditional front, the campaign began with buys during events like the Super Bowl and Winter Olympics to reach a mass audience.
While that is ensuring the typical TurboTax audience is reached, the overture to younger tax filers includes buys on platforms like Twitch and TikTok. Mancini says that, on one hand, the brand is working with influencers to promote and expand at the top of funnel. But it's also humanizing the brand by leveraging its experts and putting them in "creative fun situations" so people can see TurboTax is more than a "faceless software brand."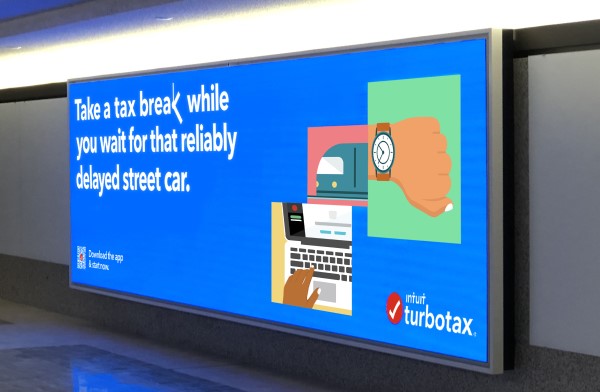 Won says this is part of an effort to reach consumers where they are. Since first launching, the campaign has continued with contextual out-of-home buys that serve relevant messaging to people in areas like condos and apartments, or letting commuters know they should take a "Tax Break" – part of the campaign's message that filing taxes is the kind of thing that TurboTax can help you accomplish in your spare time.
That contextual approach is also being applied to other areas of the buy. For example, Mancini says that during the Super Bowl, the media team was looking at how consumers would engage in each quarter of the big game, and how its messaging on TV would line up with ads and messages being put out on social. Since then, a contextual TV ad based around the brand's Raptor's sponsorship has been airing during games, with the brand utilizing Samba TV to reach connected TV audiences.
Mancini tells Media in Canada, sports is a way people are finding community and an important way to showcase that the brand is here to serve. Last fall, Intuit announced that it had entered into a multi-year strategic partnership with the Toronto Raptors. When the partnership was announced, Turbo Tax did some player integration, and is a launch partner with Fred Van Vleet's Bet On Yourself podcast, a show based around boosting BIPOC entrepreneurship.
Over the course of February, Won says the company has already seen a three times as much site traffic and an uptick in customers benefiting from it spromotion.
Cossette did the creative, while U.S. agency Camelot, which has been with the brand for seven years, handled the media buy.