9-1-1: Lonestar returns to the top spot: Numeris
CTV had the top four most-watched shows nationally.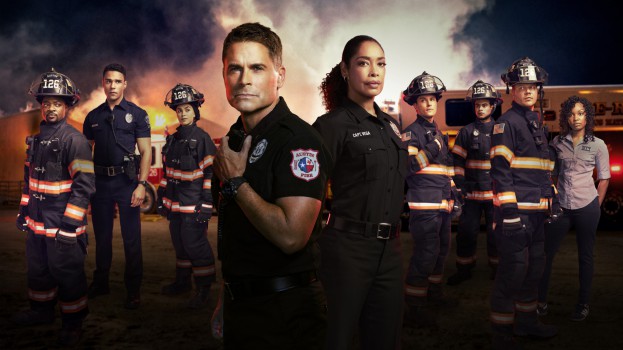 9-1-1: Lonestar was the top-performing show for the week of Feb. 14  to Feb. 20, according to Numeris data.
The drama, which follows the lives of emergency responders in Texas, featured a key character's exit from the series and put it back into the top spot with 1.705 million viewers nationally for CTV. The show also took the top spot in Toronto/Hamilton and Montreal, as well as placing in the top five in every other anglophone market.
CTV's drama The Cleaning Lady was the second most-watched show with 1.372 million viewers, while The Amazing Race, which also airs on CTV, was the third most-watched show in Canada and appeared in the top five in all markets except Quebec.
In Quebec,  Star académie 2022 – Le variété and  Le bonheur swapped places in the ratings, with the talent search competition taking over the top spot with 1.586 million viewers.
National
1. 9-1-1: Lonestar on CTV Monday at 8 p.m.:  1.705 million
2. The Cleaning Lady on CTV Monday at 9:01 p.m.: 1.372 million
3. The Amazing Race on CTV Wednesday at 7 p.m.:  1.282 million
4. Transplant on CTV Monday at 10 p.m.:  1.254 million
5. The Curse of Oak Island on History Sunday at 10:00 p.m.: 1.049  million
Quebec (Francophone)
1.  Star académie 2022 – Le variété on TVA Sunday at 7p.m.: 1.586 million
2.  Le bonheur on TVA Wednesday at 9:30 p.m.:  1.360 million
3.  Les braclets rouge on TVA Tuesday at 8 p.m.: 1.218 million
4.  Alertes on TVA Monday at 9 p.m.: 1.210 million
5. L'Échappée on TVA Monday at 8 p.m.: 1.193 million
Toronto/Hamilton
1. 9-1-1: Lonestar on CTV Monday at 8 p.m.: 346,000
2. Hockey Night In Canada on Sportsnet Saturday at 7:56 p.m.: 336,000
3. The Cleaning Lady on CTV Monday at 9:01 p.m.:307,000
4. Hockey: Leafs on Sportsnet Tuesday at 7:08 p.m.: 299,000
5.  The Amazing Race on CTV Wednesday at 7 p.m.: 260,000
Montreal
1. 9-1-1: Lonestar on CTV Monday at 8 p.m.: 68,000
2. The Cleaning Lady on CTV Monday at 9:01 p.m.: 64,000
3. The Amazing Race on CTV Wednesday at 7 p.m.: 55,000
4. Children Ruin Everything on CTV Wednesday at 8 p.m.: 54,000
5. Next Level Chef on CTV Wednesday at 9:00 p.m.: 44,000
Calgary
1.  Hockey Night In Canada on Sportsnet Saturday at 8 p.m.: 84,000
2.  9-1-1: Lone Star on CTV Monday at 9 p.m.: 83,000
3. The Amazing Race on CTV Wednesday at 7 p.m.: 72,000
4. Beijing 2022 Closing Ceremonies on CBC Saturday at 5:30 p.m.: 66,000
5. Transplant on CTV Monday at 8 p.m.: 63,000
Edmonton
1. The Curse of Oak Island on History Wednesday at 10 p.m.: 89,000
2. The Amazing Race on CTV Wednesday at 7 p.m.:  73,000
3.  9-1-1: Lone Star on CTV Monday at 9 p.m.: 68,000
4. The West Block on Global Sunday at 10 p.m.: 67,000
5. Star Trek: Discovery on CTV Sci-Fi Tuesday at 9 p.m.: 64,000
Vancouver/Victoria
1. Hockey: Canucks on Sportsnet Tuesday at 7:38 p.m.:  187,000
2. The Amazing Race on CTV Wednesday at 7 p.m.: 140,000
3.  60 Minutes on Global Sunday at 7 p.m.: 139,000
4. The Curse of Oak Island on History Sunday at 10 p.m.: 128,000
5.  9-1-1: Lone Star on CTV Monday at 8 p.m.: 105,000