How AFK is reaching Gen Z with more than gaming content
The joint effort between Torstar and Enthusiast Gaming also has series based on things like financial literacy and sports.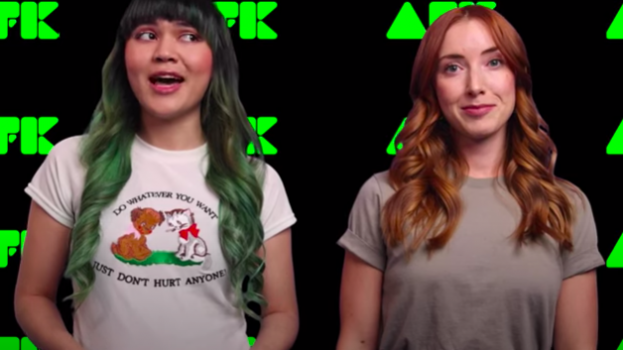 AFK (Away from Keyboard) was born this past summer as a partnership between digital media company Enthusiast Gaming and Torstar to create a new media channel and community focused on content for esports and gaming fans – specifically targeting Gen Z.
The company launched its short-form video content on YouTube, TikTok and Snapchat in October, creating programming not just on gaming but on a range of topics and issues that resonate with Gen Z, including food security, mental health, personal finance and online privacy.
AFK currently produces three shows – Level Up, a weekly series that untangles complex topics under one central theme, and is taking on financial literacy in its first season. The Loot, another weekly series, tries to break things down for viewers with 10 headlines in 10 minutes or less. And its SnapChat/TikTok-specific series, The Blindsiders, hosted by comedian Mehta Brar, takes a deep dive into bizarre and fascinating sports stories.
AFK offers sponsorships and integration opportunities for brands looking to reach Gen Z audiences but has been hesitant to "overload" its channel with branded content. The company has been trying to "really test and learn and try to build community before we really started integrating a lot of sponsors into our mix," says Scott Walker, general manager for AFK.
"That being said, we don't shy away from it. I think Gen Z and our audience are used to branded content, especially the Instagram and TikTok creator generation."
Walker says AFK wants to make sure their content is "relevant and authentic" and that they aren't working with sponsors just for the sake of it. "I think that's the key point is authenticity, right? Like, we need to find advertisers that we can fit their message into our content that does not seem like it's just a branded message."
One of the brands AFK has been working with is RBC. "What we're doing is trying to add substance and credibility and consideration around their financial literacy initiatives with youth, and do it in a meaningful utility way on our platform," says Walker.
Warren Jansons, chief commercial officer for AFK, says the engagement from the audiences and the community the company has built on TikTok and YouTube is "astounding." The company says 53% of its audience is 18 to 24 years old, just over half identify as male, and 83% are from Canada. Since launching at the end of October, AFK says its content has amassed 251,000 viewing hours and 7.8 million video views.
"We have regularly scheduled programming on all the major channels, we are increasing in growth in our subscribers, and our view rates have gone up," says Jansons, adding that while they do advertise on Enthusiast Gaming and Torstar, it's nice to see that their content is resonating with audiences in Toronto and the rest of Canada.
The company purposely focused on creating content for TikTok, SnapChat and YouTube because that's where its audience spends 90% of their time.
Jansons says there was "no point" trying to create a dedicated website or putting videos on one of Torstar's properties because that's not where the audience is.
"That was a very purposeful thing we did, in the beginning, was to make sure that we understood the consumption rates of this audience," he says. It's the same reason that AFK has accounts on Instagram, Twitter, Discord, Twitch, and even LinkedIn, but is not on Facebook.
AFK also made sure it understood the kind of issues that resonates most with its audiences. Jansons says community, social issues, and environmental issues are some of the core pillars. Jansons, who was previously the EVP of revenue at Enthusiast Gaming, says he used to see Gen Z "bathe heavily into some very deep, deep topics" while playing League of Legends or Overwatch.
"This generation, they want to make a change, they realize that the world is broken, so they don't shy away from the deep conversations," he says.
While the company has been cautious about working with brands, Walker says there are more sponsorship opportunities already in the works as well as plans to introduce new shows. And through the partnership with EG, he says AFK will see an increased through-line to the organization, more specifically its talent who may show up as regular guests going forward.
(AFK hosts Rea and Sydney van Delft pictured above.)