Behind the Buy: TD's Easy Trade campaign rakes in sales
The brand's CMO and its media agency share how one of its largest TV, digital and social campaigns to date is capturing a younger audience's attention.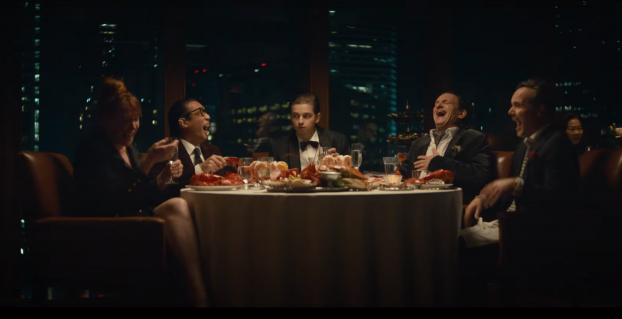 TD is making it as easy as possible for customers to find out about Easy Trade, its new mobile investment app – thanks to a major campaign that aired during this year's Super Bowl and which is being extended across a plethora of social and digital platforms until the end of March.
The campaign – with media led by Unison and creative by Leo Burnett – is already showing impressive results, says Betsey Chung, TD's EVP and global CMO. "It's incredible. We're seeing 40% lift in sales week-to-week."
That's music to the ears of Kaitlin Keen, an account director at Unison, whose media agency spent almost a year planning the campaign. Keen says the strategy was to promote the convenience and ease of investing with the app, and that the shop carpeted numerous platforms with bespoke creative.
"It's a very large campaign," she told CARD. "We targeted all of [the platforms]. Amazon, Google, Facebook, TikTok, Twitch, CTV, Spotify, Snapchat – anything you could think of, we used."
While the creative is targeted to millennials and Gen Z, TD's Chung believes the nature of the ads are ageless. "It's really for investors who are new to investing, but really didn't know where to start. And I think there's no real age limit – my mom could be new to investing," she says.
"It's geared to investors that really bloomed throughout the pandemic," adds Keen. "There was always interest in investing, but then when the pandemic happened, the interest in direct investing and crypto heightened, especially with that younger demographic. They think about finance differently. They don't think the same way about going to a branch, they want to do everything themselves, either via mobile or their desktop at home."
Unison's first challenge was to create a media strategy around the SuperBowl, which had previously been untouched by TD.
"We planned our whole strategy around the Super Bowl," Keen explains. "We did a sponsorship during the second quarter [of the game] since it historically has the highest viewership. If you're not there to watch the game, you're definitely there to watch the half-time show. So, we did a huge launch there and we supported it with a very holistic awareness digital campaign, and then a competitive acquisition campaign."
Chung said the brand reached SuperBowl audiences through a combination of five 30-second and 15-second ads that appeared just prior to half-time. "People thought we almost sponsored the Super Bowl itself because of the number of ads we had. I was really proud of that."
The team also put together a media buy on Twitter to increase awareness of the Easy Trade app during the game. "[The Twitter creative] was centered on things that would happen in the game, like a fumble or a touchdown," says Keen. "We had a paid actor play the role of a football coach, who would speak about what a fumble meant in football and equate it to a fumble in investing."
"We found that an awful lot of people, when they watch live events, are also on their second screen looking at Twitter and talking about what happened – especially during the half-time show."
Chung adds that "being present on multiple mediums is important, especially with sports, whether it is baseball, basketball, hockey or football. I find [Twitter is] a really raw medium. People are free to say what's on their minds. It's just a different form of content for us to be able to leverage."
In the end, TD generated 1.7 million media impressions on Super Bowl Sunday, with over 12,000 tweet engagements across the five videos that ran on the day.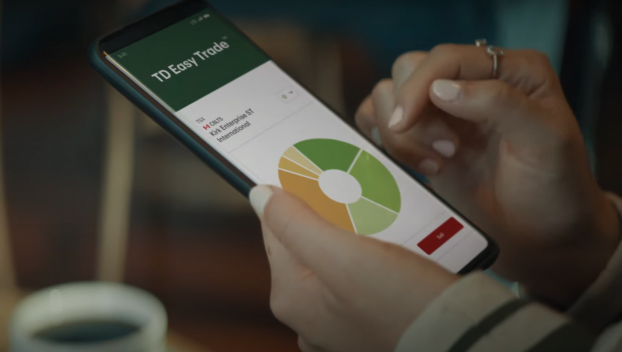 Another first for TD was its involvement with Twitch, a go-to channel for esports fans. According to some reports, Canada's esports market is valued at $23 million and is part of a gaming industry that adds $3.7 billion to the country's GDP. "Twitch is a really interesting platform and a first for us to be on," Chung notes. "We not only utilize esports for brand marketing, but also for a number of our customer value propositions."
TD worked with influencers to deliver its Easy Trade message, including Twitch star KarQ (Nathan Chan), who plays for the Toronto Defiant – a TD-sponsored esports team – and boasts more than 150,000 followers; YouTube's CA's Corner, who has 250,000 followers; as well as B.C.-based finance influencer Brandon Davis, who has a combined 150,000 followers on YouTube and Instagram.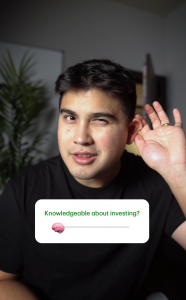 "We deliberately adopted a lifestyle influencer, an investing influencer and a Twitch influencer," said Chung. "We know that influencers are 30% of sales in the robo advisor space in the U.S."
Keen added that, although all of the ads sported the same look and feel of the Easy Trade TV spot that aired on the Super Bowl, the team also placed custom creative across various channels, edited to work within the platform.
Chung says that no two mediums are alike when delivering the Easy Trade message and that the brand uses AI personalization software Persado to individualize the creative for each consumer.
"For every campaign, there are over 1,000 personalized cases of content," Chung explains. "Persado learns, by each individual, what generates the best result. Somebody likened it to a real-time focus group. We've partnered with them for probably four years and these 1,000 permutations go out for every single campaign. When we talk about the number of touchpoints that we have with customers for any particular campaign, it's in the millions."
Chung adds that using AI to personalize its campaigns has improved performance "up to 50%."
The Easy Trade campaign is also multilingual, focusing not only on the English-speaking market, but also French (led by Martel & Cie) and Mandarin (led by Starcom). "New Canadians is one of our target markets," notes Chung. "We've secured digital screens in Chinese grocery stores because so much of the population shops in them, so it's very community-based for some of the advertising we do."
TD is already at work on the next phase of the Easy Trade campaign (now led by new creative AOR Ogilvy), with Chung saying that the app "is a big growth engine for us."
"Consumers really want it to be easy to deal with the bank and to deal with investing. It's a real proof point. Even brand lift alone, it's been a real game changer for us.
"We're always making sure [creative is] fresh and we're lucky that we have an internal creative agency that produces content at scale. That's a key differentiator for us, so that we can get to market quickly in each of those social media channels in a way that's very personalized."