COMMB appoints a new head of data science
Farrokh Mansouri takes on responsibility for developing data-driven OOH measurement approaches.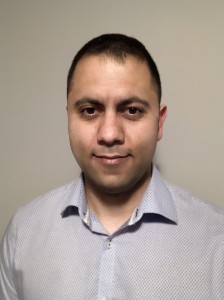 COMMB, the Canadian Out of Home Marketing and Measurement Bureau, has expanded its technological and analytical expertise with the hiring of Farrokh Mansouri as head of data science.
In his new position, Mansouri has been charged with developing full lifecycle measurement model algorithms in addition to the testing, implementation, and monitoring of the data-driven OOH measurement approaches. He reports directly to COMMB president Amanda Dorenberg.
Measurement has, obviously, always been important for COMMB, but the rise of digital OOH and programmatic buying in the medium has made the data it provides that much more important to the industry. In May, the organization plans to relaunch its COMMB Media Suite, encompassing all of the organization's measurement methodologies and data.
Mansouri joins COMMB from the Trapeze Group where was lead data scientist for more than two years. Previously, he founded Alice Insights, where he served as CTO and assembled a team that developed data collection, storage, and retrieval interfaces, and predictive technologies.
"His experience working in transit ridership and routing science is highly advantageous for COMMB's planned expansion into new areas of measurement," Dorenberg said in a statement.
Mansouri holds three degrees from the University of Toronto: A Ph.D. in biomedical engineering, a master's in clinical engineering, and a bachelor's in engineering science.