OLG gets sports-betting sponsorship with NHL
The league's first sports-betting partnership in Canada will help the crown corp promote Proline as new competitors come to market.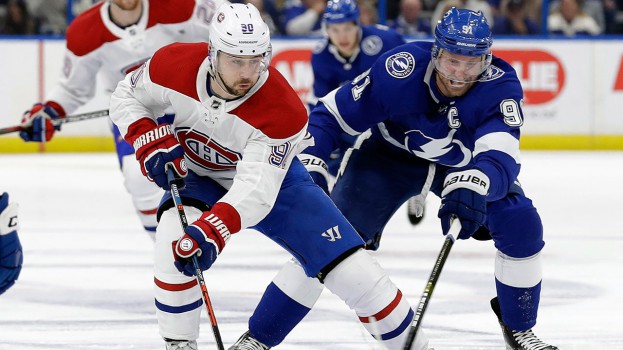 Ontario Lottery and Gaming Corporation (OLG) has entered a multi-year partnership with the NHL, marking the league's first sports-betting partnership in Canada. The deal designates OLG's Proline+ sportsbook as an NHL official sports-betting partner.
Dave Pridmore, OLG's chief digital and strategy officer, called the deal a "big win" that will "complement the ultimate sports betting experience for hockey fans."
Under the terms of the deal, OLG becomes an official NHL partner for sports betting on both its new Proline+ digital sports betting platform and Proline product at retail lottery outlets across Ontario. The partnership also provides OLG with distribution rights to the NHL's official logos and cross-promotion across digital and social channels. Additionally, there will be special co-branded promotions for sports betting fans during select 2021-22 regular-season games, the Stanley Cup Playoffs, the Stanley Cup Final and the 2022-23 season.
Proline+ is also the presenting sponsor of the Proline+ NHL PreGame – a fan festival full of sponsored games and chances for fans to win prizes before the 2022 Tim Hortons NHL Heritage Classic in Hamilton on March 13.
Kyle McMann, the NHL's SVP of North American business development said, "OLG is an ideal partner for the NHL to begin our transformative entry into this space in Canada and further engage our avid Canadian fan base."
OLG launched Proline+ in August when single-event sports betting became legal across Canada. Politicians said legalized sports betting would allow provinces to use revenues to fund health care or education as is commonly done with other lottery revenues, and would compete with the black and grey market betting operations on which Canadians spend billions of dollars every year.
OLG is a provincially owned agency, and like many businesses, it was significantly impacted by the pandemic. Digital gaming and new digital lottery offerings grew considerably while OLG casinos were closed during shutdowns or operating at limited capacity.
Additionally, since single-sport betting was legalized, a number of new entrants have gotten into the market in which Proline was previously the dominant option. OLG has responded to increased competition with marketing that reinforces Proline's history and trustworthiness.
In February, OLG began promoting Proline+ through a digital sports betting series created in partnership with Corus' So.da. Pridmore previously told MiC the series builds on 30 years of sports betting history to take its customer experience "to new heights."