ICYMI: MediaCentral goes into cost-saving mode
Plus, publishers cry foul on contextual ad tech and The Globe and Mail completes an ad fraud audit.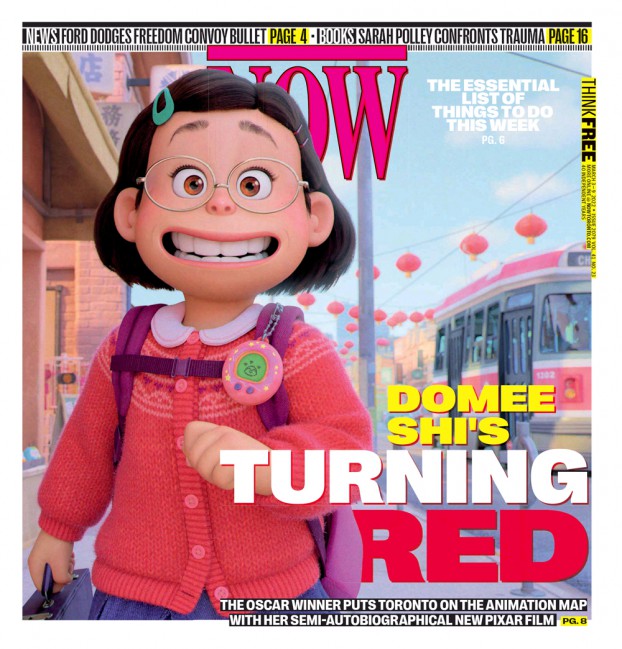 NOW goes monthly as MediaCentral looks to save costs

Toronto alt-weekly NOW has gone to a monthly publishing schedule as parent company MediaCentral negotiates its way out of debt.
In a statement posted Thursday, acting editor Radheyan Simonpillai said at least the next two issues of NOW would be monthly in an effort to save costs, streamline operations and grow its digital audience. He added that coverage of arts and culture would continue online.
The statement came after MediaCentral announced on Wednesday that it was seeking an agreement with its debt holders for the amount of $1,026,000, which the company said it was currently defaulting on. That came on the same day the company disclosed that CFO Carmelo Marrelli had resigned from the company at the end of January.
MediaCentral also owns Vancouver alt-weekly Georgia Straight, online cannabis platform CannCentral and esports platform ECentralSports. In the company's most recent financial report, operating losses for the nine months ending Sept. 30 were $1.2 million, despite an 8% increase in digital revenues. At that time, the company said that it did not foresee a sustainable future for itself without restructuring its debt.
Publishers are worried that contextual ad companies are unfairly using their data
The Ozone Project, Local Media Consortium and the Association of Online Publishers believe contextual ad targeting companies are overstepping their bounds.
In complaints first outlined by Marketing Brew, the trade groups – which represent many major English-language publishers – claim contextual ad tools are using their content to generate the data used to create audience segments without their permission and outside the terms of their contracts.
As the digital ad industry is moving away from cookies, contextual ad targeting is emerging as an alternative, serving ads based on the subjects and tone of a piece of online content. Many companies offering contextual advertising tools developed them out of their brand safety capabilities – in determining whether or not a webpage had brand unsafe content, their tools were also able to determine to a very detailed degree what other kind of content was on a page.
But many publishers have been pursuing direct contextual advertising deals as a way to begin regaining ground they previously lost when digital ad revenues began to get divided up between the various middle-men involved in programmatic targeting. The groups claim that the data contextual ad tools are pulling from their sites not only goes beyond the scope of contracts set up with these companies around brand safety, it is also in direct competition with their own sales effort and thus crosses into the territory of intellectual property theft.
LMC counts Torstar, Postmedia and Narcity Media among its 100 members across North America, while Ozone Project and AOP primarily represent U.K. outlets like The Guardian and BBC.
(More on this subject to come)
The Globe and Mail passes online traffic audit
The Alliance for Audited Media has given The Globe and Mail passing marks following an audit of the traffic that comes through its website.
The Globe and Mail's website operations, ad operations, social media, site monetization and sourced traffic were examined during the audit to ensure the publisher was taking the necessary steps to provide a human audience to its advertisers, as well as minimize traffic from fraudulent sources. The AAM Digital Publisher Audit is a continuous program, meaning The Globe and Mail will undergo monthly testing to ensure its traffic remains authentic.
Ad fraud is estimated to result in over $50 billion in wasted ad spending by 2025.