Blockthrough partners with Scope3 to reduce the carbon footprint of ads
The "low carbon ad product" came from the discovery that adblocker-friendly ads already had fewer emissions.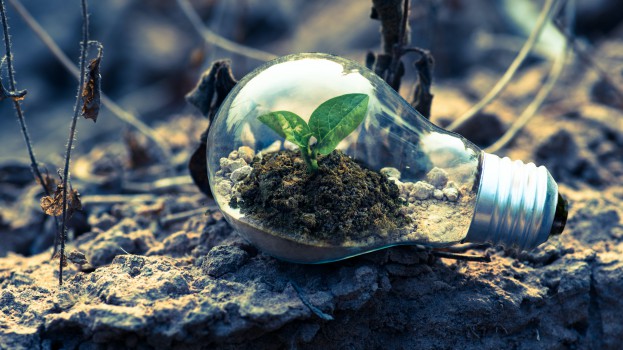 Toronto-based adblock monetization software company Blockthrough has partnered with Scope3 to help advertisers reduce carbon emissions in their digital advertising.
Blockthrough is set to release a "low-carbon ad product" that will allow brands and agencies to buy premium, brand-safe display inventory with a lower carbon footprint compared to other inventory, that has been validated by Scope3, an ad tech startup that uses a proprietary model to calculate the emission levels.
Digital advertising produces an enormous carbon footprint given the electricity used by the millions of servers required to power ad serving, real-time bidding, machine learning and other functions. Many agencies and advertisers are concerned about the role they play in creating those emissions and are increasing their commitment to investing in measures to reduce their environmental footprint.
Scope3 launched in January and is the latest venture from Brian O'Kelley, who co-founded AppNexus and Right Media. The company delivers a comprehensive emission model and allows agencies to measure, report and offset the digital emissions from the advertising supply chain and factor emission into campaign planning.
Blockthrough says its new low-carbon ad product will enable buyers to get closer to these goals by reducing the carbon emissions caused by their programmatic ad buying. The company will launch the product in partnership with weather app Accuweather, as well as ad tech companies Cafe Media and Freestar.
Blockthrough helps publishers recover revenue lost due to adblocking by serving lighter ads that still meet the Acceptable Ads Standard to opted-in Adblock users. That means it excludes ad formats considered too disruptive or intrusive, such as animated ads, auto-refresh ads, and video ads. The company said in working with Scope3 it learned the lighter ad options it was already serving actually emitted less carbon than the intrusive ads users are most annoyed by.
"Our work with Scope3 has educated us on the carbon footprint of our existing product and online advertising at a macro level, and it turns out that Acceptable Ads are sustainable ads, in all senses of the word," says Marty Krátký-Katz, co-founder and CEO of Blockthrough.