9-1-1: Lonestar still tops the charts: Numeris
Star Academie continues to rule the Francophone market.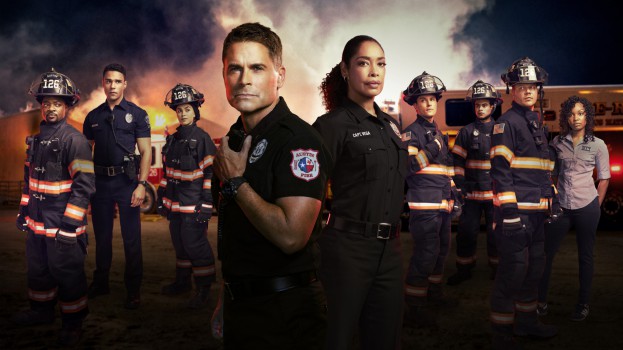 9-1-1: Lonestar was the top-performing show across Canada for the fourth straight week.
The Texas-set series that follows the lives of emergency responders brought in 1.789 million viewers nationally for CTV, according to Numeris data. CTV's The Good Doctor brought in 1.673 million viewers, and Blue Bloods was the third most-watched show with 1.651 million viewers.
Meanwhile, Survivor returned for its 42nd season and brought in 1.585 million viewers for Global. Among this season's contestants are Montreal's Drea Wheeler, Whitby's Omar Zaheer and Ajax's Maryanne Oketch. Last season marked the first time a Canadian competitor won the game in the show's history.
In Quebec, Star académie 2022 – Le variété continued to hold the top spot in the Francophone market with 1.628 million viewers. The talent competition series has been a hit with both audiences and sponsors alike.
National
1.  9-1-1: Lonestar on CTV Monday at 8 p.m.:  1.789 million
2. The Good Doctor on CTV Monday at 10 p.m.: 1.673 million
3. Blue Bloods on CTV Friday at 10 p.m.:  1.651 million
4. Survivor on Global Wednesday at 8 p.m.: 1.585 million
5. FBI on Global Monday at 8 p.m.: 1.453  million
Quebec (Francophone)
1. Star académie 2022 – Le variété on TVA Sunday at 7p.m.: 1.628 million
2. Le bonheur on TVA Wednesday at 9:30 p.m.:  1.459 million
3. Les bracelets rouge on TVA Tuesday at 8 p.m.:  1.212 million
4. Alertes on TVA Monday at  9 p.m.: 1.152 million
5. L'Échappée on TVA Monday at 8 p.m.: 1.145 million
Toronto/Hamilton
1. NHL Hockey on Sportsnet Sunday at 4:22 p.m.: 519,000
2. The Good Doctor on CTV Monday at 10 p.m.:  458,00
3. Survivor on Global Wednesday at 8 p.m.: 446,000
4. Blue Bloods on CTV Friday at 10 p.m.: 360,000
5. Hometown Hockey on Sportsnet Monday at 7:10 p.m.: 355,000
Montreal
1. 9-1-1: Lonestar on CTV Monday at 8 p.m.: 78,000
2. Call Me Kat on CTV Thursday at 7 p.m.: 62,000
3. The Cleaning Lady on CTV Monday at 9:01 p.m.: 58,000
4. Station 19 on CTV Thursday at 8 p.m.: 56,000
5. FBI on Global Tuesday at 8 p.m.: 54,000
Calgary
1.  Hockey Night In Canada on Sportsnet Saturday at 5:15 p.m.: 110,000
2.  9-1-1: Lone Star on CTV Monday at 9 p.m.: 81,000
3. The Rookie on CTV Sunday at 8 p.m.: 77,000
4. Survivor on Global Wednesday at 9 p.m.: 75,000
5. FBI: Most Wanted on Global Tuesday at 7 p.m.: 72,000
Edmonton
1. Hockey Night In Canada on Sportsnet Saturday at 8:20 p.m.: 123,000
2. NHL Hockey on Sportsnet Wednesday at 6:18 p.m.: 89,000
3. FBI: Most Wanted on Global Tuesday at 7 p.m.:  86,000
4. Star Trek: Discovery on CTV Thursday at 9:10 p.m.: 71,000
5. FBI on CTV Tuesday at 9 p.m.: 66,000
Vancouver/Victoria
1. The Masked Singer on CTV Wednesday at 8 p.m.: 146,000
2. Survivor on Global Wednesday at 8 p.m.: 140,000
3. Saturday Night Live on Global Saturday at 8:29 p.m.: 136,000
4. FBI on Global Tuesday at 8 p.m.: 135,000
5. The Thing About Pam on Global Tuesday at 10 p.m.: 122,000