Canada Soccer picks up Gatorade as a sponsor
The deal was inked before the Men's National Team qualified for the 2022 World Cup.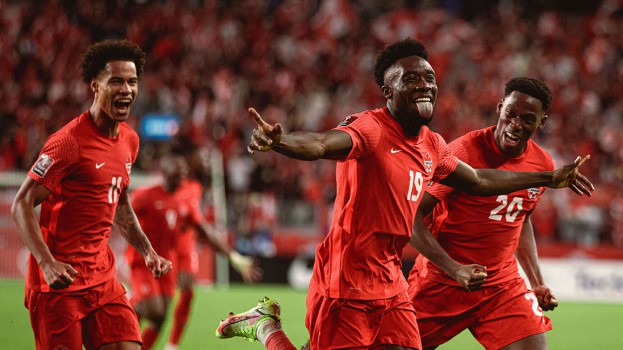 Canada Soccer has inked a new multi-year partnership with Gatorade Canada making the sports drink the official isotonic and sports nutrition partner of the national soccer team.
Gatorade will support Canada Soccer's National Teams and its national competitions, including the Canadian Championships and Toyota National Championships. The deal was launched ahead of the Men's National Team FIFA World Cup Qualifiers on Sunday, where the team qualified for the 2022 World Cup.
The partnership will integrate Gatorade into the matchday performance protocols to fuel the performance and recovery of Canada's top athletes as they represent the country internationally.
Additionally, Gatorade Canada will continue to have a presence on all Canadian Premier League club benches, including product, equipment, and branding elements. Gatorade Canada will also continue to be the presenting partner for the CPL's Performance of the Match (broadcast and digital) and CPL Team of the Week and Team of the Year.
The partnership was facilitated by Canadian Soccer Business and will provide Gatorade Canada with a mix of partnership rights and assets to further embed the brand into the fabric of Canadian soccer.
The Men's National Team has been enjoying a surge of popularity along its path to qualifying for the World Cup. Last fall, matches regularly beat out broadcasts from both the CFL and NHL, with its win over Mexico drawing 1.153 million viewers for Sportsnet.
Over the past 12 months, Soccer Canada signed partnerships with the likes of GE Appliances, HelloFresh and GoGo Squeez.