La Presse launches new luxury lifestyle magazine
Édition limitée will be available four times a year across all La Presse digital platforms.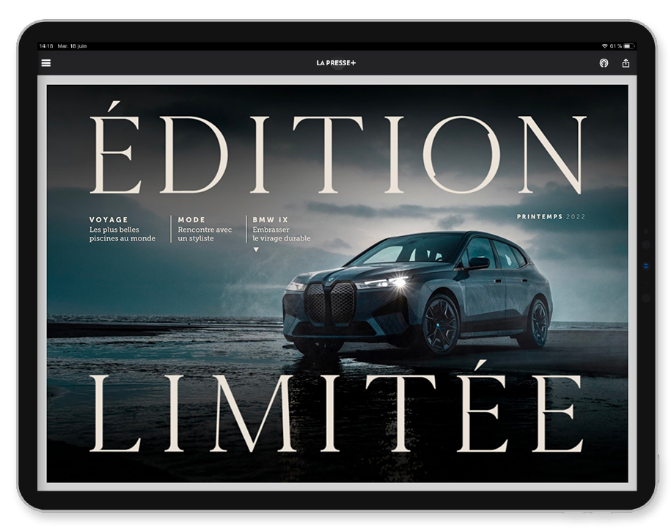 Studio XTRA La Presse has launched a new magazine dedicated to the luxury lifestyle: Édition limitée. The online publication was created to provide a showcase for advertisers looking to promote premium products, services, and experiences to target La Presse readers looking for upmarket content. It appears quarterly in La Presse+, and takes a deep dive into all things luxury, including travel, fashion, architecture, arts and culture, jewelry, beauty, and fine dining.
Claire Bouchard, director of brand content for Studio XTRA La Presse, says, "We've built this magazine with advertisers in mind. Luxury is all about exclusivity and context. For that reason, we offer branded content articles, full-screen ads, and brand integration on the cover."
She adds the magazine's launch is in response to a reader survey that found that 56% of them have a strong interest in all things upmarket. The first issue of Édition limitée launched March 30, showcasing brands such BMW, Yves Saint Laurent Beauté, Solstice Montréal, and Édika. Content includes features on the world's most beautiful swimming pools and the stunning architecture of a California home. The next three editions will land in LaPresse+ on May 4, September 28, and November 23.
La Presse is an independent French-language media company operating in a not-for-profit structure. Its content is available across all digital platforms via tablet app, mobile app, and its website. According to the company, 3.7 million unique visitors read La Presse+ each month.