Start, Stop, Change: Social giants Buzzfeed and Pinterest debut ad products
Plus, more media moves for the month of March by Rogers, Postmedia, La Presse and the CRTC.

By Stephanie Marcus and Patti Summerfield
Start
La Presse creates new luxury lifestyle magazine
Studio XTRA La Presse has launched a new magazine dedicated to the luxury lifestyle: Édition limitée.
The online publication was created to provide a showcase for advertisers looking to promote premium products, services, and experiences to target La Presse readers looking for upmarket content. It appears quarterly in La Presse+, and takes a deep dive into all things luxury, including travel, fashion, architecture, arts and culture, jewelry, beauty, and fine dining.
"We've built this magazine with advertisers in mind. Luxury is all about exclusivity and context," says Claire Bouchard, director of brand content for Studio XTRA La Presse. "For that reason, we offer branded content articles, full-screen ads, and brand integration on the cover."
She adds the magazine's launch is in response to a survey that found that 56% of readers have a strong interest in all things upmarket. The first issue of Édition limitée launched March 30, showcasing brands such BMW, Yves Saint Laurent Beauté, Solstice Montréal, and Édika.
Pinterest introduces new shopping-focused features
Pinterest unveiled new product features and tools designed to help brands tap into trends and create more relevant shopping experiences.
New features include additions to the Pinterest trends tool, including real-time search data, more trend types, more granular audience tools, and personalized trend recommendations for businesses. The trends tool is now available to businesses in Canada, the U.S. and the U.K.
"Your Shop" is a also new entry point into shopping on Pinterest that uses a taste-driven algorithm to serve up a customized shopping page based on their preferences and styles. It is currently in beta in the U.S. Enhancements to Pinterest's shopping interface and makes it easier for merchants to create and upload catalogs so that the platform can be a commerce destination for merchants of all sizes.
Checkout is another new feature that allows shoppers to make their purchases without leaving Pinterest and avoid a redirected transaction experience. Checkout is now available in beta for select Shopify merchants in the U.S.
Postmedia and Covers launch sports betting content partnership
Postmedia is launching a content partnership with sports betting website Covers.
Mary Anne Lavallee, EVP, COO and interim CFO at Postmedia, said the partnership with Covers will provide audiences with in-depth insights as they explore this new area of sports entertainment.
Readers will gain access to expanded betting content from Covers that brings together expert analysis and information to help better inform gamblers. Content will be available across all Postmedia news brands and will complement existing sports coverage and sports betting offerings.
Postmedia's new sports betting newsletter, Closing Lines, launched ahead of the opening of Ontario's legalized sports betting market, iGambling. The company said the growing category of licenced operators and marketers interested in the sports betting space will be able to reach a large and engaged audience across Postmedia properties with opportunities for sponsorship, advertising and affiliate programs in print and online.
Based in Halifax, Covers says it has an audience of 20 million users per year.
BuzzFeed Canada debuts homepage takeover product
BuzzFeed Canada launched a new homepage takeover skin and customized cursor.
The product, which was previously only available to clients in the U.S. and U.K., includes a custom background skin image, custom cursor, as well as an ad unit at the top of the homepage that includes video, social copy, logo and CTA button. The company says the unit drives a 35x higher CTR than standard banners, based on data from use of the product in the U.S.
The first Canadian client to use the ad unit is KFC. When readers visit the site the entire background is covered by an image of the fast-food company's fried chicken, and the cursor has been turned into the brand's signature fried chicken bucket. BuzzFeed reaches more than 9.5 million Canadians, according to ComScore, and the website's reach amongst millennials and Gen Z audiences made it an ideal partner for KFC to promote its chicken tenders.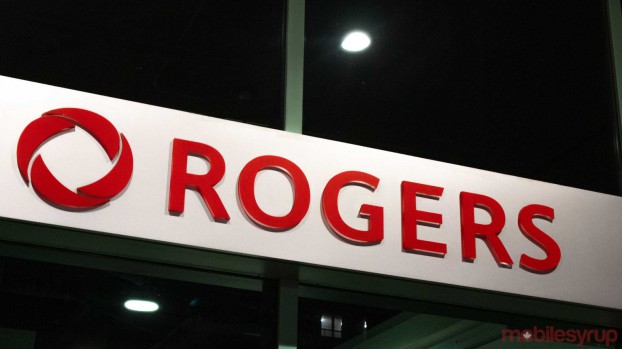 Stop
Rogers dissolves Theo
Rogers has dissolved Theo following its decision to relocate the majority of its creative work to Sid Lee.
Founded in 2020 and staffed by employees drawn from WPP agencies Taxi, John St. and Mindshare, Theo was created to lead integrated media and creative work for Rogers' various brands and business lines. Talent from Ogilvy would later be brought in to work with the bespoke agency as well.
Some of that work remains with WPP agencies following the move, according to Arthur Fleischmann, country manager for WPP in Canada. That includes the Fido business, which will be retained by Taxi, and media planning and buying, which will remain with GroupM.
In January, Simone Lumsden, who was Rogers' CMO when WPP pitched the business and created Theo, left the company. Her departure was the latest in a number of executive changes to happen in the fallout of a Rogers family battle for control of the company's board that spilled into public view late last year.

Change
Rogers-Shaw deal moves forward
The CRTC approved Rogers Communications' proposed $26 billion takeover of Shaw broadcasting services, but with conditions and modifications.
The CRTC set out several safeguards to ensure the transaction benefits Canadians and the Canadian broadcasting system, and to prevent independent programming services from being placed at a disadvantage when negotiating with Rogers.
Among the safeguards: Rogers must contribute $27.2 million to various initiatives and funds that will benefit the Canadian content system, including those that support the production of content by Indigenous producers and members of equity seeking groups. The funds listed in the decision were the Canada Media Fund, the Independent Local News Fund, the Broadcasting Accessibility Fund and the Broadcasting Participation Fund.
The CRTC will also require Rogers to distribute at least 45 independently-owned French and English-language channels on its cable and satellite services, and maintain or improve the quality of service, as well as the accessibility of these services for Canadians with disabilities, for current Shaw customers.
In addition, Rogers will have to report annually on its commitments to increase its support for local news, which includes employing a higher number of journalists at its Citytv stations across the country and by producing an additional 48 news specials each year that reflect local communities.