Online News Act will make big tech negotiate ad deals with outlets
The Online News Act would allow media outlets to bargain collectively with tech giants.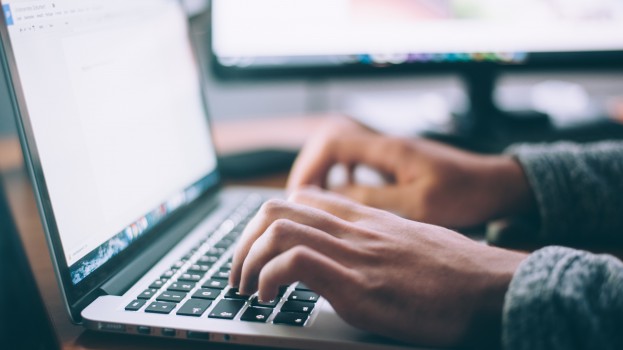 The federal government introduced legislation on Tuesday that would make big tech companies compensate Canadian media outlets for using their news content. If passed, Bill C-18, also known as the Online News Act, will establish a new legislative and regulatory framework for professional news outlets to bargain collectively with tech giants, like Google and Meta.
If news outlets (newspapers, magazines, digital newsgroups and broadcasters that publish news online) cannot reach a deal within six months, the tech companies will be forced into mediation, followed by binding arbitration, as a last resort.
The Act would cover "digital communications platforms," such as social media sites and search engines, that make content from news outlets available to Canadians. Messaging services with the primary purpose of enabling private communications between users would not be covered.
Eligible news businesses are those that are defined as a qualified journalism organization under the Income Tax Act, or employ at least two journalists within Canada, and operates within Canada. Businesses do not qualify if their content is primarily covering industry-specific news, sports, recreation, lifestyle or entertainment. Public broadcasters such as CBC and TVO are also eligible. A public list of eligible outlets will be maintained, though a business must consent to being included.
The bill would appoint the Candian Radio-television and Telecommunications Commission as a regulator in charge of monitoring digital platforms for non-compliance, and deciding which media outlets are eligible under the bill's parameters.
The bill, which was modelled after similar legislation passed in Australia in 2021 requiring tech companies to pay media outlets for news content appearing on their platforms, is a response to Canada's rapidly declining news industry. The loss of advertising revenue to digital and social platforms has been devastating for both Canadian local and national news outlets where 80% of all digital ad spend is split between Google and Meta. More than 450 news outlets have folded since 2008 – 60 of which have shuttered within the last two years, according to government figures.
"The news sector is in crisis," Heritage Minister Pablo Rodriguez said during a press conference Tuesday. "Traditionally, advertising has been a major source of revenue for the news business. That's less and less the case. I would say the reality is grim."
Some companies like Meta have already signed commercial deals with some Canadian publishers through their own journalism initiatives, but Bil C-18 aims to add "greater public accountability and transparency to the process." The government says the ability to collectively bargain makes the process "fundamentally fairer for Canadian news media, which will be able to negotiate on more equal terms with the tech giants." Tech companies would be able to avoid negotiation if they establish their own deals with news outlets, provided they meet standards of transparency and fairness.