CBC/Radio-Canada extends broadcast rights to Olympic Games
After two games where online viewing boomed, the long-term agreement will allow the pubcaster to 'take some risks' with the traditional broadcast model.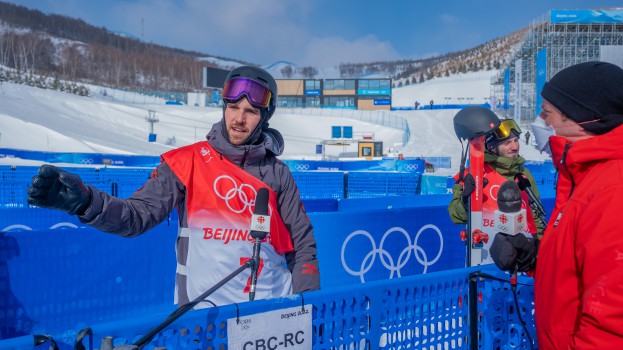 By Victoria Ahearn
CBC/Radio-Canada has once again secured the Canadian broadcast rights to the Olympic Games.
The International Olympic Committee (IOC) announced Wednesday the pubcaster has acquired the rights to be Canada's exclusive Olympic network and official broadcaster across all media platforms, including television and digital, from 2026 to 2032.
The new round of rights covers the Olympic Winter Games Milano Cortina 2026, Los Angeles 2028, Olympic Winter Games 2030 (the host of which is yet to be selected) and Brisbane 2032.
CBC's previous rights deals in recent years have included the upcoming 2024 Games in Paris; the 2022 Olympics in Beijing; Tokyo in 2020; Pyeongchang in 2018; Rio in 2016; and Sochi in 2014. The 2010 Vancouver Winter Olympics and the 2012 London Games aired on CTV.
The new agreement means CBC/Radio-Canada will continue to hold the rights for the next five Olympic Games.
Financial terms of the deal weren't disclosed, due to a confidentiality clause in the agreement, but a CBC spokesperson says "it's a fiscally responsible deal, based on a prudent business model."
The deal includes a commitment to broadcast at least 200 hours of the Olympic Games and 100 hours of the Olympic Winter Games on free-to-air television.
Chris Wilson, executive director of CBC Sports & Olympics, says the Olympics are one of the biggest things CBC does where its "entire operation works in a seamless way," adding that "this just allows us the planning time and a long-term commitment to know we are going to continue to support Canadian athletes 365 days of the year."
Ratings for the recent Beijing games "were slightly off on linear television, but they're still huge and our digital numbers were really exceptional," he adds. "The numbers are still among the biggest sporting events in the country. When you add it all up, it's still a huge event."
Canadians watched 4.6 million hours of Olympic coverage on CBC Gem, up 19% from Tokyo last summer, which itself had a big boost from the previous games. Despite the time difference of the games in Beijing, live viewing made up 64% of video views. Across all digital platforms, 7.8 million hours of Olympic content was consumed over the course of the Games. On TV, CBC said it had 26.5 million unique viewers watch at least some of its Olympic coverage, according to Numeris.
Having an Olympics agreement spanning the next 10 years gives CBC a good chunk of time to figure out how to reimagine how to deliver the Games in a way that suits audiences' changing viewing habits, says Wilson.
"It's exciting for us to have the runway to be able to take some risks, try some different things and push ourselves out of the traditional model," he says. "If you only have one Games, you might be a little less likely to take risks, so this allows us the opportunity to adapt and pivot and see how it works out."
With files from Stephanie Marcus. A version of this story previously appeared on Playback.
Photo credit: Michel Aspirot/CBC/Radio-Canada; photo is from the men's halfpipe final at Beijing 2022.