How Labatt is activating around the Toronto Blue Jays
The brewer's sponsorships are born from its brands' priorities and passion points.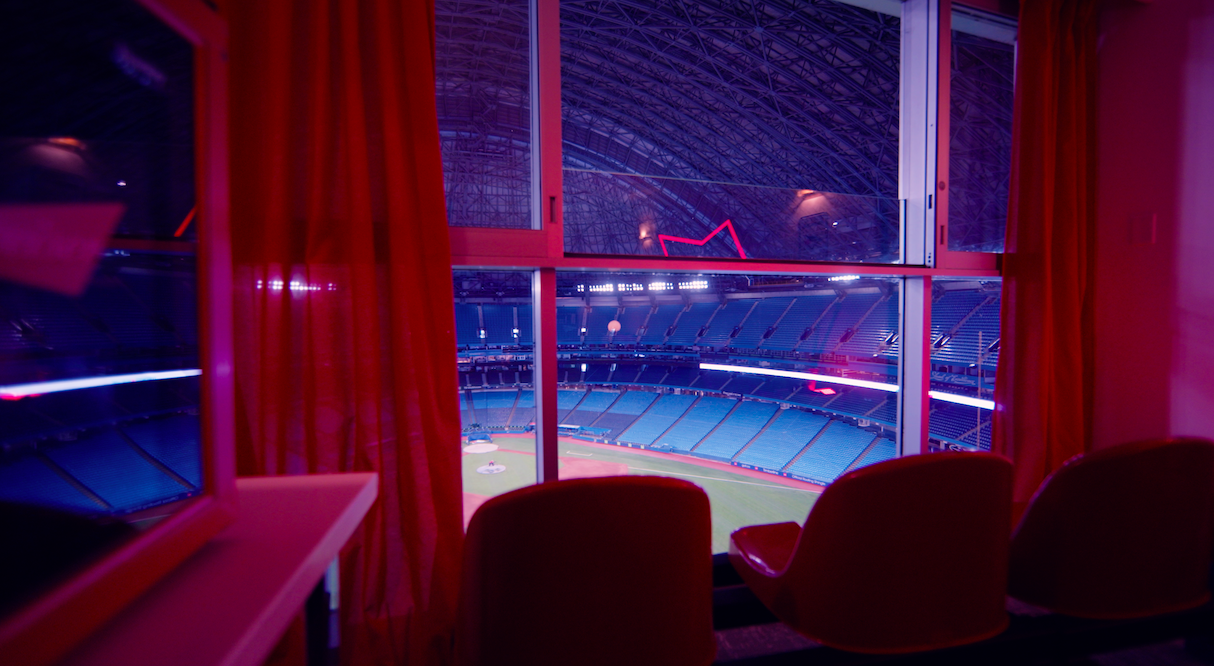 As the Toronto Blue Jays took on the Texas Rangers at the Rogers Centre this weekend, Labatt, one of the longest sponsors for Canada's only Major League Baseball team, debuted a few different approaches with the brands in its portfolio as the 2022 season begins.
Budweiser, which continues its longstanding partnership with the Blue Jays, is taking over a field-view room at Rogers Centre Marriott for a month and completely decking it out in Budweiser paraphernalia, creating the ultimate home-game experience.
"As a brand, we believe in bringing true friends together. And we think that baseball and sports do that in a big way," says Mike D'Agostini, senior marketing director, Budweiser Canada, adding that the "Home of Homers" campaign will remove any excuses for why one lucky fan isn't catching home runs and spending time with friends.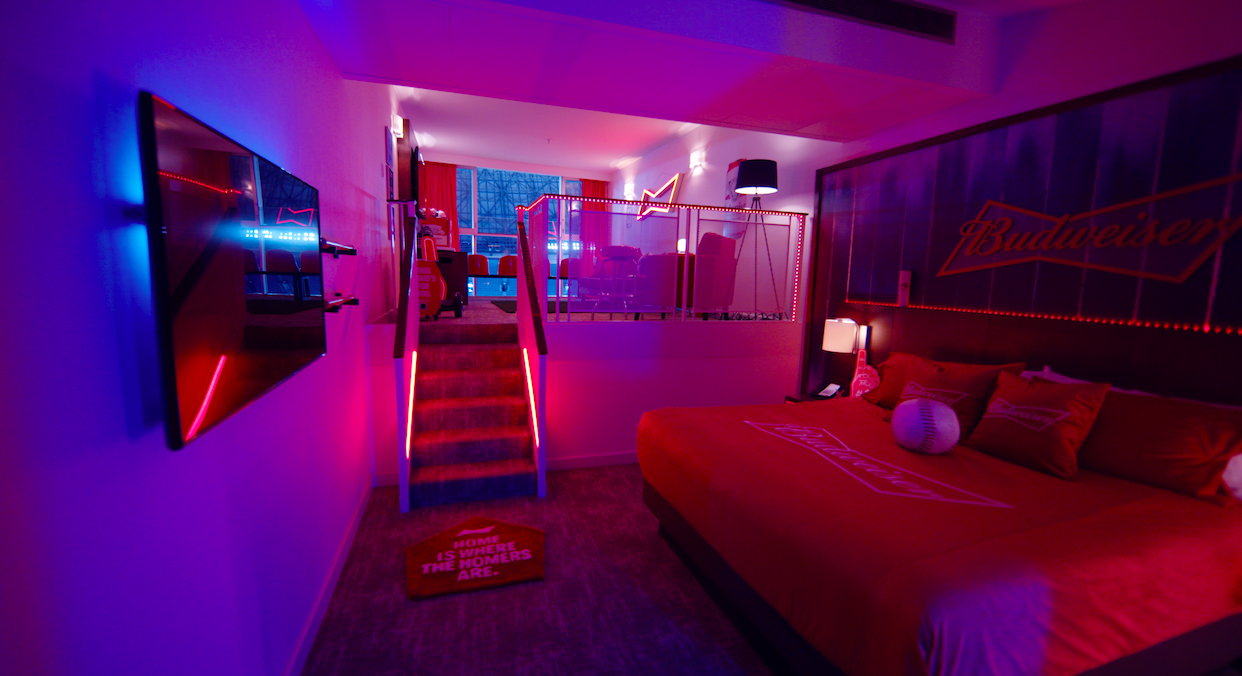 In addition to the contest, Budweiser has planned activations both in the stadium as well as retail with the Blue Jays, including hat giveaways at the LCBO and t-shirt giveaways at The Beer Store. Celebrating home runs has been a major part of Budweiser's activations around the Blue Jays over the years, similar to how it has celebrated goals as part of its hockey sponsorship and other "big moments" during other sports. In 2016, its "Red Light" was updated to allow Blue Jays fans to light their lamp whenever the team scored a home run and released Blue Jays beer glasses that did the same in 2018.
"[This year,] we have inning breaks in the game where we'll actually celebrate the Jays' home runs. We have behind home plate branding and awareness and we have activation throughout the venue, from Budweiser as well as other Labatt brands," he says.
D'Agostini says all of Labatt's sponsorships are born from its brands' priorities and passion points.
"We have a very robust portfolio and our brands all play different roles within that portfolio and target different consumers. And those consumers have different passion points and spend their time and money doing different things," he explains. "Sports has always been and will continue to be a big passion point for Budweiser as a brand rooted in a consumer that is obviously related to sport."
While Budweiser has a longstanding involvement with sports, Labatt's craft brand Mill Street Brewery is continuing its recent forrays into the sports world by launching a new beer in collaboration with the Blue Jays, called Blue Wave – brewed with Jays' fans in mind and described as a "rally cry in a can." Blue Wave is now available at the LCBO, the Mill Street Brewpub in Toronto's Distillery District and at the new Blue Wave Bar inside the Rogers Center all season. The brand is also utilizing its social media channels to feature game day connect.
The Toronto-based craft brewer was acquired by Labatt in 2015. Daryl Minor, president of Mill Street Brewery & Brickworks Ciderhouse, says the partnership with the Blue Jays was the perfect opportunity to create a new product distinctly made for Toronto baseball fans.