Marina Glogovac hired as president and CEO of Toronto Star
The company has also promoted Neil Oliver to president and CEO of Metroland Media.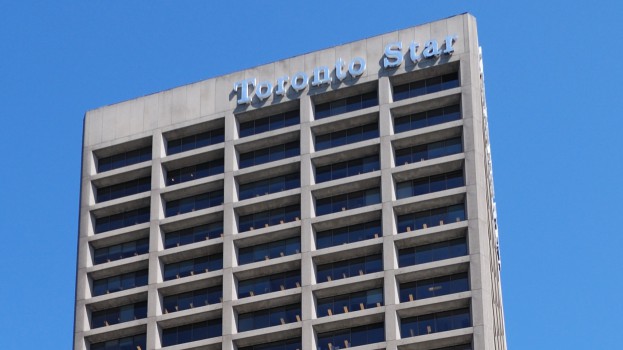 Marina Glogovac has been named president and CEO of the Toronto Star. She'll take up the post starting June 1, succeeding interim CEO Lorenzo DeMarchi, who will return to his previous role as chief investment officer of the newspaper's parent company, Torstar.
Glogovac is the first woman to hold the position at the newspaper. She comes to the Toronto Star from CanadaHelps, a public foundation that builds payment processing technology to help charities fundraise online, where she is currently CEO.
But she also boasts more than 30 years of experience working in Canadian media. She began her career at NOW Magazine where she held the role of VP of sales and marketing for nine years and as SVP and group publisher for St. Joseph's Communications. Glogovac also previously held roles as chief marketing officer at Kobo, and as CEO and chief revenue officer at Lavalife.
"Her news media leadership, tech background and digital subscription experience uniquely position her to lead our journey of reinvention at the Toronto Star as we prepare to move to our new Toronto location later this year," said Torstar co-owner Paul Rivett and Jordan Bitove in a statement.
Torstar named Lorenzo DeMarchi as interim CEO in April 2021, succeeding John Boyton, who held the role since 2017 and took on a new vice-chair role at Torstar owner NordStar Capital. He recently left the post to become the president and CEO of Arterra Wines.
Additionally, Torstar has promoted Neil Oliver, currently chief operating officer of Torstar, to the position of president and CEO of Metroland Media. He will oversee the division's six daily and 70-plus weekly newspapers starting June 1.