Why connected TV is high on buyers' must-have list
Increased adoption of smart devices, fragmented linear viewing, and the ability to target hard-to-reach audiences make connected TV attractive to advertisers.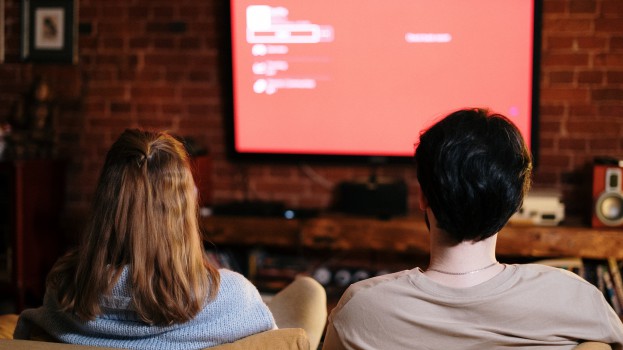 Broadcast buyers are eagerly looking forward to this year's TV upfronts and the availability of fresh content, but they also have eyes on what they expect will be a major growth area in 2022 – connected TV (CTV).
There are several reasons for this expectation. CTV provides an alternative to linear TV's steady decline in audiences and continued rate increases. Interest in streaming TV accelerated with the onset of COVID-19 and audience consumption behaviours are continuing to shift post-pandemic. Importantly, for brands looking to target 18-to-24-year-olds, connected TV enables them to reach the elusive Gen Z  audience.
As to why this year is the year for CTV, Chimi Nwagbara, VP of investment at Wavemaker, says that Canada has finally reached that sweet spot where increased adoption of smart devices, increased viewing on those devices, and investment in CTV content have all aligned. "The importance of video on the communications plan is well documented but the fragmentation of linear viewing, especially from younger audiences, has presented a challenge. For buyers, increased usage of viewing into connected TVs reinforces two things: that the television set is still an important feature within the household and that TV content remains king."
She adds that this increased broadcaster focus on connected TV provides an exciting opportunity for advertisers and buyers to close the loop on missing TV audiences across lean forward, brand-safe, and viewable content.
The popularity of streaming has been climbing for some time but the number of cord-cutters, as well as those supplementing their cable package with free AVOD streaming services, is also increasing. There is now more free ad-supported streaming content than ever before. With the wide availability of smart TVs and devices allowing greater access to streaming content, it's now easy for Canadians to switch viewing over to AVOD services.
Christina Summers, head of advertising sales for Roku Canada, says because of the consumer shift to CTV, advertisers are looking for ways to reengage with those who have cut the cord, or continue to reach consumers through linear TV, as well CTV. CTV is increasingly becoming part of omnichannel campaigns as it allows brands to reach a larger audience than strictly traditional linear TV.
"While there are similarities between the two mediums, CTV allows marketers to go further. The lighter ad load increases user experience while providing advertisers a larger timeshare for every ad break. This can lead to higher engagement and user satisfaction," she says.
Devon MacDonald, president of Cairns Oneil, says he's already seen early moves in advance of the upfronts about expanded inventory becoming available on connected TV. "The creative opportunities on connected TV have already given some of our clients great interactive ad options on platforms like Samsung TV too. Connected TV is attractive to advertisers because of the combination of great measurement opportunities, while still delivering brand and conversion messages."
Additionally, he says the ability to buy by audience segment against the highest quality and most-watched screen in a house is intriguing to advertisers and buyers as it can completely complement other digital marketing activities and measurement frameworks.
Dave Pauk, regional sales director for Samsung Ads Canada, says first-party data has become even more relevant with the phase-out of cookies and it's really just a sign of how important a first-party media strategy is moving forward. First-party data is something that services like Samsung Ads can offer. In fact, the company has exclusive access to over four million active Samsung TVs in Canada.
Pauk says that number represents 43% of all smart TV households. "What is important about that is because it is the largest single source of unmodelled first-party data in the market, it is exclusive to Samsung only, we can provide advertisers with an unprecedented holistic view by connecting linear TV, OTT, and beaming while also unlocking direct access to those Samsung households."
According to Pauk, analytics is a big part of what's attractive about connected TV – the ability to understand audience behaviours, what they're watching on TV, the ads they're being exposed to, and then being able to create meaningful insights out of those analytics to help inform future strategies. "We also offer the ability to extend reach within the household by understanding the ads the household is exposed to and then reaching them on devices that we've identified as part of that Samsung households – smartphones, tablets, and desktop computers."
Nathalie Dupont, director of broadcast for Media Experts, says that for advertisers, connected TV offers targeting and reporting opportunities that are not possible with linear TV and provides greater flexibility. "Increasingly, brands need to pivot quickly and react to changes in the social landscape, and CTV allows for this making it a more palatable product."
Dupont cautions that it is important to recognize that CTV is not a replacement for linear TV. "Instead, CTV is a complement to linear TV that fleshes out the media landscape, becoming part of the media mix and allowing us to better address our clients' needs."