Montana's signs on to Food Network's Fire Masters
Napoleon, Carnivor Wines and Certified Angus Beef are also sponsoring the show's third season.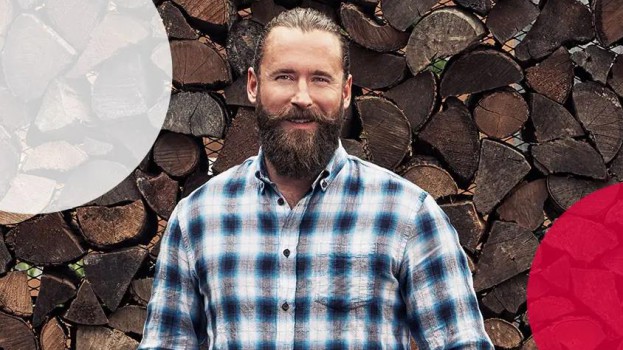 Montana's is the latest sponsor to join Food Network Canada's barbecue-based cooking competition show Fire Masters.
Corus debuted the fifth season of the program on Sunday. In each episode, three chefs compete in grilling challenges for the chance to win a $10,000 cash prize. The show is hosted by chef and culinary entrepreneur Dylan Benoit (pictured, above).
All season long, Montana's will be sponsoring the "Montana's Market" area where competitors can find ingredients to be used in the show's challenges. The restaurant will also be sponsoring a taco-based challenge in this weekend's episode, using it to promote a limited-time Tex Mex selection coming to its menus later this month.
Adrianne Largo, Montana's director of marketing, says the sponsorship "perfectly matches the brand's DNA," as it is known for being a "BBQ expert," with the show's focus on the best grillers aligning with the restaurant's own smoke and grill mastery.
Napoleon Barbecues – which was one of the series' original sponsors in season one – has also returned, with its grills once again being incorporated into the show. Other sponsors include Certified Angus Beef (another returning sponsor) and Carnivor Wines. In addition to in-show integration, the brands are also sponsoring online content tied to the show, such as more info on the cast, recipe content and grilling guides.