Behind the tech: A look at Bell Media's new in-content ad offering
While the media co. shares how the offering works, buyers weigh in on the value it offers advertisers.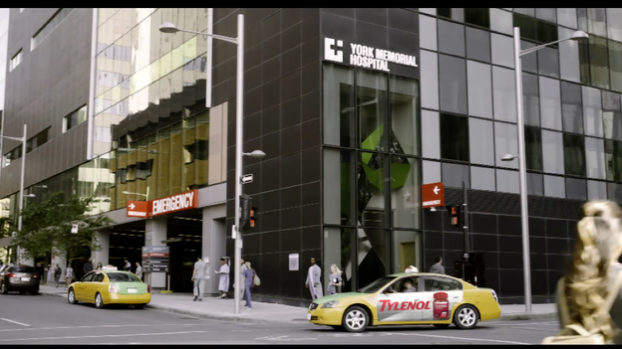 Bell Media may have given advertisers a workaround for viewers who tend to skip through – or altogether avoid – ads.
Using AI tech developed by Mirriad Productions out of the U.K, the media co. is now offering in-content advertising solutions: virtual product placement and ads that can be inserted directly into episodes of its self-produced TV series.
So far, CTV series Transplant and Children Ruin Everything have placed ads and products by TD Bank and Johnson & Johnson into its episodes. Shannon McKinley, Bell Media's associate director of brand partnerships, tells CARD that two more Bell Media properties, SurrealEstate and the Letterkenny-spinoff Shoresy, are now available for in-content advertising.
McKinley believes that the new ad unit will catch on with advertisers because it provides more flexibility. Virtual in-content ads can be turned around in only a few weeks, she says, rather than the usual six-month integration window to accommodate taping production.
The process works as follows: Bell Media provides Mirriad with programs that are available for virtual product implantation, and the in-content ad company uses artificial intelligence to analyze its potential. "[Mirriad] analyzes it through their system and let us know what placements we have to sell, and then we put it on the marketplace," McKinley explains.
Currently, McKinley says the new solution is on a program-by-program basis because they're "at the infant stages," but the goal is to eventually have an ever-expanding amount of inventory to exploit. "Right now, it's kind of in-between a brand integration and an avail," she notes.
Bell Media is also charging a premium for the service, McKinley adds, although the actual cost "depends on their level of exposure inside the program."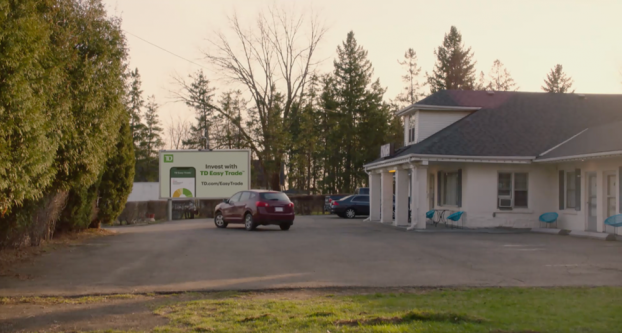 Is it a game-changer? Nathalie Dupont, director, broadcast at Media Experts thinks so.
"It's definitely an exciting opportunity," says Dupont. "When we look at our typical brand sell spots tabled within linear TV – your 30 second spots, lower thirds and close-captioning, which provide a little bit more excitement than the 30s and the 15s in terms of creativity – those all do the job well, but it's exciting to have some innovation and originality within the medium. This is something that has not been typically associated with linear TV for quite some time now.
"Also, with buyers, this is going to breathe new life into every step of that process, from researching the new offering, planning its purpose within the campaign, and finally, witnessing the benefit it can deliver for a brand, she adds. "So, yeah, I think it is a bit of a game-changer."
Dupont says she sees the value in-content advertising because it allows brands to gain incremental exposure during peak viewer engagement. "You can't skip it – you're watching that programming and you're engaged in it, so you're not going to walk away from it. If it's done correctly, the brand can align contextually in a manner that's not intrusive to audiences and that inevitably provides the enjoyable viewing experience."
Dupont says the concept also provides much-needed additional ad space for brands and advertisers.
"We've been faced with so many challenges over the past few years procuring available inventory with continuous decline in audience and now we've got all these new advertisers – the biggest ones being iGaming and sports betting brands – coming into the market," she explains. "This has put a huge strain on inventory demands."
She notes that even if regulations allowed for more commercial time, it wouldn't be a sustainable model. "It could be detrimental to brands due to that negative audience experience, given the amount of advertising put in front of them during regular commercial breaks."
She admits that the lack of show inventory currently offered by Bell Media is a temporary drawback.
"But once it opens up to additional shows, there's going to be plenty of opportunities for clients," says Dupont. "Obviously, you want to make sure that that the brand fits within that format. But as I can see right now, there's probably several verticals that would be a fit, like automotive, pharma, food and beverage."
The Bell Media in-advertising solution also comes with territorial limitations, although Bell's McKinley says there's potential to change that in the future. While Transplant – a Montréal-based co-production between NBCUniversal International Studios and Sphere Media – also airs in the U.S., McKinley says that recent placements by Tylenol do not extend into that country.
"Right now, [those ads are] just [airing in] our market," she explains. "We don't permanently change the master. Mirriad takes a version and then creates a secondary copy with the placements in it. There's always a clean version, and we sell regionally. It's a really good solution for programs that are internationally distributed because you can have different brands in different markets."
McKinley adds that the new offer is not only applicable to linear TV, but also digital. "It allows brands to be on platforms that are non-commercialized. For example, Shoresy is primarily a Crave streaming property and "it would not be possible for an advertiser to get access to that show unless they have true integration. So it allows clients flexible opportunities in platforms that they wouldn't necessarily have access to."
McKinley says this process can also extend to Bell Media's out-of-home capabilities. "A client can have a campaign that's OOH and then extend it to television," she explains. "So, you're on the street in, let's say Toronto, with an OOH campaign, but then if you had in-content solutions with Children Ruin Everything, you have it running at the same time."
Sherry O'Neil, co-founding director of Cairns Oneil, says the Bell Media offering is valuable to advertisers, but doesn't believe that it's ground-breaking.
"It is old dog, new technology trick," O'Neil says. "I think it's sort of ironic, because Global TV used to do this decades ago.  The technology of how you do it has changed, but Canadians have been trying to do this for quite some time.
"Now Bell has the technology, and I think the interesting thing is that it's only in their Canadian properties because it's being done during post-production. So, it's not like if I wanted to be in This Is Us, that they were going to be able to insert my brand into that, or another top-rated program. At least, they're not planning that right now."
"If you can go into a U.S. production, then I think it's very exciting," she adds. "But if it's just Canadian productions, it's not quite as exciting."
O'Neil says research has shown that having brand presence during multiple points in a program builds awareness better than just running a spot. "Everybody talks about commercial avoidance and skipping ads – the fact that this is a way to circumvent skipping ads would be the number one thing from my perspective."