Stop, Start, Change: Mediabrands debuts a content hub
Plus, media moves by companies Walmart, Pinterest, Blue Ant, Citytv and Astral for the month of April.

By Patti Summerfield and Stephanie Marcus
Stop
Pinterest bans climate change misinformation on its platform
Pinterest is rolling out a new climate misinformation policy to keep false and misleading claims around climate change off the platform, including within ads.
The policy makes Pinterest the only major digital platform to have clearly defined guidelines against false or misleading climate change information, including conspiracy theories, across content and ads.
The new policy removes content that may harm the public's well-being, safety, or trust, including content that denies the existence or impacts of climate change, the human influence on climate change, or that climate change is backed by scientific consensus.
All ads on Pinterest have to comply with these guidelines. The company has also updated its advertising guidelines to explicitly prohibit any ads that contravene them.
The change in policy comes as Pinterest says it has seen an increase in users searching for topics related to the environment and sustainability. Over the past year, searches for "zero waste tips" were six times greater, "recycling clothes ideas" were four times higher, "recycled home decor" increased by 95% and "zero waste lifestyle" increased by 64%.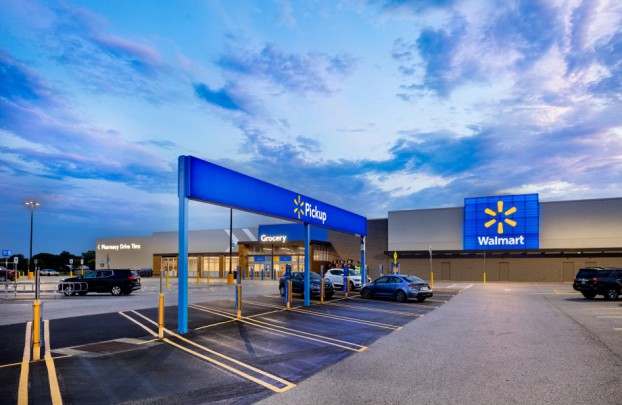 Start
Walmart Canada joins Stingray's audio OOH network
Walmart joined Stingray's Retail Media Network, and will be responsible for exclusive sales representation of all in-store digital audio advertising within the national Walmart Canada retail footprint. It will work in partnership with the Walmart Connect in-house retail media team.
The partnership gives advertisers access to the 1.5 million shoppers who visit Walmart stores across Canada each day. Advertisers can reach shoppers with customizable, contextually relevant audio ads digitally served directly or programmatically via Stingray's streaming media technology.
Blue Ant adds home design FAST channel to Roku
Toronto-based Blue Ant Media added its free, ad-supported streaming TV (FAST) channel Homeful to the Roku roster of content.
Homeful offers audiences inspiration with real estate, design, and decor projects that help make a house a home. The Roku Channel already carries Blue Ant Media free-streaming channel brands, HauntTV and CrimeTime in Canada.
Blue Ant Media's suite of FAST channels are on The Roku Channel, Xumo, Samsung TV Plus, VIZIO WatchFree+, and PrendeTV. The company's growing global portfolio of FAST channels includes Love Nature, HauntTV, TotalCrime and Homeful.
FAST has been a major area of focus for Blue Ant recently, adapting its niche interest approach to linear TV to the streaming space. It has also allowed it to bring more advertisers to the streaming space, while also working with providers like Samsung and Roku – who sell the inventory on the FAST channels – to streamline the CTV offerings for brands.
Citytv launches ad-supported channels on Prime
Citytv has introduced two new streaming video channels: Citytv+ and CityNews 24/7 on Amazon Prime Video.
Citytv+ is an ad-supported SVOD channel available to Prime members and includes live stream content from Citytv, FX, FXX and access to all three channels' complete video-on-demand libraries. Also included in Citytv+ is live news and entertainment programming from OMNI Television.
Meanwhile, CityNews24/7 is a free channel available to Prime members that includes news, entertainment and sports stories from the Citytv news team, as well as live coverage of Breakfast Television and CityNews local newscasts.
Mid-roll ads are available on the Citytv+ video on-demand content. A spokesperson for Rogers tells MiC that as the audience and reach grow, more ad opportunities will be available, including in live content. Currently, the live content carries the same ad load as the broadcast feed. Advertisers looking to buy on Citytv+ can do so through Rogers Sports & Media.
Mediabrands Content Studio launches in Canada, as does its Inclusive Media practice
IPG Mediabrands has made the launch of its content studio in Canada official.
Mediabrands Content Studio was started in 2020 as a global network-wide service, to support clients across UM, Initiative, Media Experts and Reprise in Canada and around the world. The standalone unit enables the agency to deliver more strategic partnerships with companies like TikTok and Vice.
Heading up the studio in Canada is Cynthia Steele as president. She reports directly to Graham Moysey, CEO of Mediabrands, and has been appointed to the Canadian leadership team. Steele has been at Mediabrands as head of content for the past year, working to get the local version of the offering up and running.
The agency also launched Mediabrands Inclusive Media, a centralized service formed to help UM, Initiative, and Media Experts embed diversity, equity, and inclusion into the way they work.
The Inclusive Media unit is the first practice of its kind in the country.
Justin Senior joined the agency in February to lead the initiative as head of Inclusive Media. The team is focused on building intentional investment pathways, informed by proprietary research and audience segmentation tools, and building partnerships offering strong DEI practices and products.
Senior says the practice will focus on providing DEI thought leadership, resources, and data-driven research to clients, and ensure that investments and partnerships are aligned to the agency's DEI goals.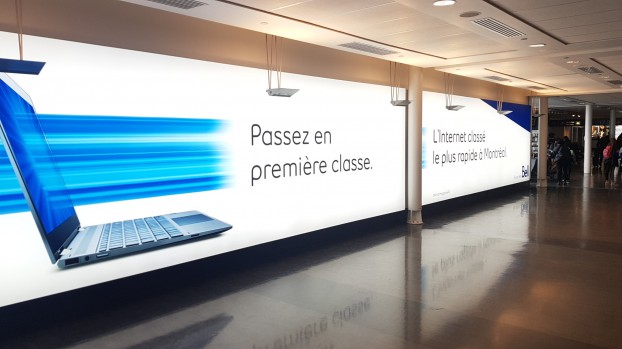 Change
Astral OOH to build presence at Montreal-Trudeau Airport
Astral Out-of-Home signed a deal with Aéroports de Montréal (ADM) to set up new advertising innovations for the future.
Astral OOH and ADM have had partnerships stretching back more than 20 years, but the new long-term deal – which gives Astral exclusive OOH rights at the airport – also comes with a capital investment towards new exterior and interior ad products at Trudeau. There is also a commitment to "future transformations of digital products within the airport."
Existing Astral ad products at Montreal-Trudeau cover all areas of the airport, with formats including digital networks, video walls, static displays, large format outdoor products and exhibition areas, in addition to custom executions.