The industry wants more innovation when it comes to ads on streamers
Media experts discuss whether Netflix ad units will be a carbon-copy of linear TV or if it will colour outside the lines to recreate the commercial break.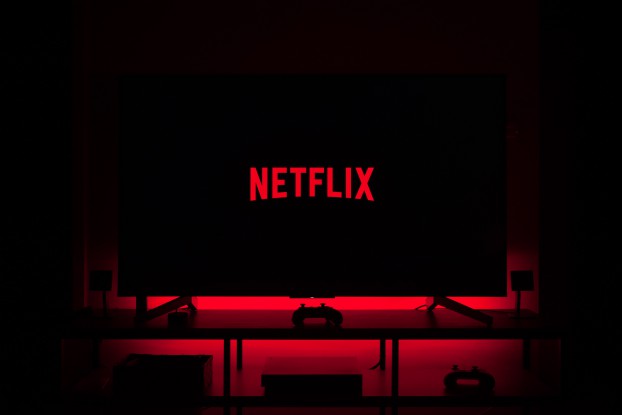 By Brennan Doherty
With Netflix's recent announcement that it will take the plunge into ad-supported revenue, brands and advertisers are relishing the possibility of reaching consumers on the largest streaming service in the world. However, media experts say prospective Netflix advertisers should take this opportunity to think way, way outside the VOD box.
"It's an incredible opportunity for advertisers – and it's an incredible opportunity for innovation in advertising," says Devon MacDonald, president of independent media agency Cairns Oneil. "I hope that we just do not create 15 and 30-second spots to work as pre-roll in front of an incredibly interactive and engaging platform."
In a widely covered Q1 earnings call in April, co-chief executive Reed Hastings backtracked on past promises to keep advertising off the platform. Although, it didn't provide many details on how advertisers will be able to reach their audience of roughly 213 million subscribers worldwide when/if they launch ad tiers.
"Given Netflix's scale, any change they make will have an impact on the overall industry," wrote Jenny Croswell, EVP and head of investment and agency operations at Horizon Media, in an email, "however it's difficult to say exactly what this will mean given the pace of change. The market will likely look very different two years from now."
The obvious expectation is that Netflix will likely allow for YouTube-style pre- and mid-roll ad spots.
"They need to make something that's scalable, accessible and flexible," says Kevin Keane, founder and CEO of Brainsights. "Or, at least, that's something the advertising community would demand." Mathew Bailey, VP of media investment and activation at Horizon Media, concurs. "From a creative standpoint, advertisers will likely rely on :15 or :30 creative initially," he wrote in an email. "This will keep creative development costs down by not having to create unique creative strictly for OTT."
But there are so many other possibilities to consider. Branded entertainment, in particular, is where Keane really sees Netflix shining.
"Netflix doesn't have to just provide this programmatically bought and sold and delivered ad experience that doesn't add anything to the experience of viewers," he says. "They could introduce a completely different way to effectively monetize, distribute, and create brand entertainment in a way that enhances the overall viewing experience for consumers – and sells a lot more product for the brands that want to play that game."
Keane believes Netflix could better shape branded entertainment as an advertising category, with companies getting involved (to a limited extent) with Netflix productions to craft their messages alongside entertainment talent, who are "trustworthy, credible, authoritative, and bring a level of… accessibility to products in a way that the brand's message doesn't," he explains.
If advertisers marry the possibilities of standalone branded entertainment and the hyper-targeting that's possible with Netflix's immense user dataset, the results could look something like Reese's Pieces 2019 ASMR movie on Crave. "These types of storytelling formats that allow you to get a little more niche, and that allow you to show the ways that your product intersects with culture – they can win over significant brand advocates," Kearse says.
Scott Stewart, general manager at Glassroom, believes Netflix's obsessive tracking of user habits could be a goldmine for brands and advertisers looking to create unique ads for the platform. "The more content you watch on Netflix, the more precise their algorithm gets," he says. "I would be very excited to figure out how that can be applied to advertising to consumers in a way that is as least disruptive as possible."
Of course, Netflix will need to walk a very thin line between giving future advertisers exposure and keeping its existing consumer base (many of whom joined because of its "no ads" promise) from abandoning the platform. Several experts floated Spotify's ad-supported free accounts as a possible starting model. "They need to have very low ad levels to start," MacDonald says, "and they need to start with subtle entries like sponsored content and branded home pages or sponsored sections."
MacDonald illustrated a couple examples. Think "Drive to Survive Season 5, brought to you by Mercedes." Or, perhaps, ad callouts bought and sold programmatically, similar to what Samsung currently offers on its connected TV platform. Or, as was already done with Netflix's Stranger Things, the product placement involved in Mike Wheeler's undying love of Coca Cola.
Putting aside innovative ad formats for a moment – the sheer reach of Netflix is enough to pique the interest of brands and advertisers, especially as the COVID-19 pandemic accelerated digital usage. "Streaming is outpacing mainstream media now," Stewart explains. With tens of millions of users in Canada alone, Netflix not only offers an incredible opportunity for brands and advertisers to stretch their creative muscles – it would give them unprecedented access to the streaming market at a critical time.
"Based on its legacy, its scale and representation of probably the largest share of digital streaming in the connected TV space," Stewart says. "There's nothing but upside."