Survivor holds onto top spot: Numeris
Meanwhile, Star academie's finale opens the door for other shows to climb the ratings in Quebec.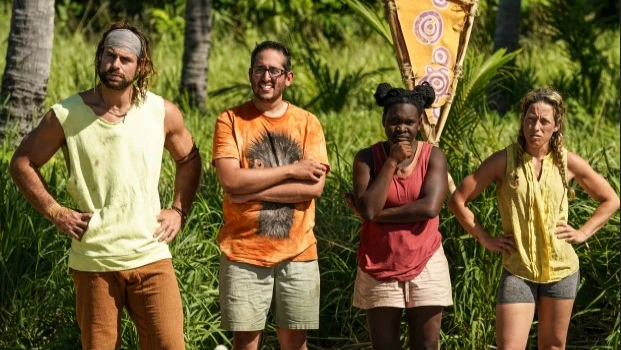 Survivor is once again the most-watched show in Canada, according to Numeris data for the week of April 25 to May 1.
The show brought in 1.657 million viewers. Typically a top-five program, the 42nd season of the reality competition show – which features three Canadian contestants, all of whom remain in the competition – has been a particularly strong performer in the ratings with Canadian audiences.
Global drama 9-1-1 was the second-highest rated show, with CTV dramas rounding out the top five: The Rookie, 9-1-1: Lone Star and Blue Bloods.
Regionally, game six of the Toronto Raptors-Philadelphia 76ers series, which ended with the Raptors' elimination from the NBA playoffs, brought in 607,000 viewers for TSN, and was the top-rated broadcast in Toronto/Hamilton. Game five of the series a few days earlier was the second-highest rated broadcast with 442,000 viewers for Sportsnet.
Hockey games featuring the Toronto Maple Leafs, Montreal Canadiens, Edmonton Oilers, Calgary Flames and Vancouver Canucks also performed well in their respective home markets as the NHL's regular season entered its home stretch.
Now that Star academie has wrapped up its latest season, Radio-Canada talk show Tout le monde en parle was able to take over its spot as the top-rated Francophone show, followed by TVA talk show Ça finit bien la semaine in second.
National
1. Survivor on Global Wednesday at 8 p.m.: 1.657 million
2. 9-1-1 on Global Monday at 8 p.m.: 1.652 million
3. The Rookie on CTV Sunday at 10 p.m.: 1.650 million
4. 9-1-1: Lone Star on CTV Monday at 9 p.m.: 1.578 million
5. Blue Bloods on CTV Friday at 10 p.m.: 1.47 million
Quebec (Francophone)
1. Tout le monde en parle (en direct) on SRC Sunday at 8 p.m.: 1.03 million
2. Ça finit bien la semaine on TVA Friday at 7 p.m.: 961 million
3. Infoman on SRC Thursday at 7:30 p.m.: 908,000
4. Un zoo pas comme les autres on TVA Monday at 7:30 p.m.: 901,000
5. Les chefs! on SRC Monday at 8 p.m.: 891,000
Toronto/Hamilton
1. NBA Playoffs on TSN Thursday at 7 p.m.: 607,000
2. NBA Playoffs on Sportsnet Monday at 8:11 p.m.: 442,000
3. 9-1-1 on Global Monday at 8 p.m.: 442,000
4. NHL Hockey on Sportsnet Tuesday at 7:09 p.m.: 320,000=
5. Blue Bloods on CTV Friday at 10 p.m.: 309,000
Montreal
1.  9-1-1: Lone Star on CTV Monday at 9 p.m.: 58,000
2. The Rookie on CTV Sunday at 10 p.m.: 53,000
3. Law & Order: Special Victims Unit on Citytv Thursday at 9 p.m.: 47,000
4. 9-1-1 on Global Monday at 8 p.m.: 46,000
5. This Is Us on CTV Tuesday at 9 p.m.: 45,000
5. Blue Bloods on CTV Friday at 10 p.m.: 45,000
5. NHL Hockey on TSN Friday at 7 p.m.: 45,000
Calgary
1. 9-1-1 on Global Monday at 8 p.m.: 95,000
2. FBI on Global Tuesday at 9 p.m.: 85,000
3. New Amsterdam on Global Tuesday at 8 p.m.: 75,000
4. Survivor on Global Wednesday at 9 p.m.: 74,000
5. 9-1-1: Lone Star on CTV Monday at 9 p.m.: 69,000
5. FBI: International Tuesday at 9 p.m.: 69,000
Edmonton
1. Blue Bloods on CTV Friday at 8 p.m.: 97,000
2. The Rookie on CTV Sunday at 8 p.m.: 83,000
3. NHL Hockey on Sportsnet Tuesday at 4:11 p.m.: 82,000
4. New Amsterdam on Global Tuesday at 8 p.m.: 76,000
5. Global News Morning on Global Sunday at 7 a.m.: 73,000
Vancouver/Victoria
1.  Survivor on Global Wednesday at 8 p.m.: 174,000
2. The Rookie on CTV Sunday at 10 p.m.: 152,000
3.  FBI on Global Tuesday at 8 p.m.: 151,000
4. NCIS: Los Angeles on Global Sunday at 8 p.m.: 145,000
5. 9-1-1 on Global Monday at 8 p.m.: 140,000