Audiences for news content continue to inch upward
Vividata's latest survey shows that digital platforms are keeping people engaged with daily news, community papers and magazines.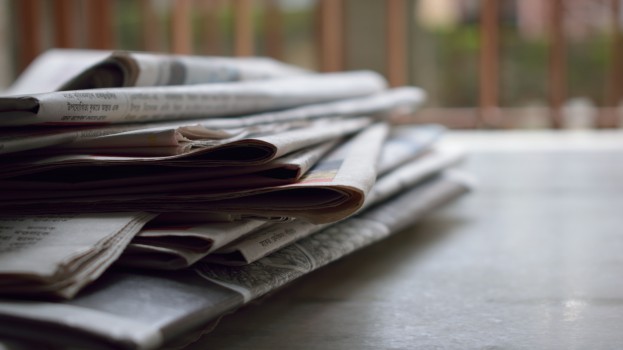 News covering their local communities and interests is a draw for the majority of Canadians, but its newspaper and magazine's digital platforms that are helping those audiences grow.
That's according to the Spring 2022 edition of Vividata's SCC Study of the Canadian Consumer, based on polling of over 40,000 Canadians.
Just over 21 million Canadian adults (70%) read or access print or digital newspaper content, whether a daily or community newspaper, in an average week. While reach increases to 74% when looking only at Francophones and dips slightly to 68% for Anglophones, both figures are above the 66% of Canadians who said they regularly consumer news content in Vividata's winter survey.
Of the weekly newspaper audience, 95% of readers find local news is of greatest interest, while 70% of Canadians agree that they value their local media "because it covers what's happening in my community." Also, 67% feel that local media makes them more aware of products and services available in their community. Agreement to both statements is greatest among those aged 50+.
Daily newspapers reach nearly two in three Canadians, with 57% of newspaper readers accessing newspaper content on a mobile device, 26% reading print only and 16% reading via a combination of print, computer and mobile. Newspaper brand readers are more active on digital edition during the weekdays than during weekends.
Community newspapers achieve the highest weekly and monthly reach in British Columbia. Readership is also stronger in smaller markets and increases with age. Overwhelmingly, community newspaper readers (95%) are most interested in local news, followed by crime, entertainment, opinion, real estate and sports. Newspaper inserts are popular with community newspaper readers for planning purchases: 64% use them for groceries, 32% for clothing and accessories, 30% for entertainment and restaurants and 27% for health care or personal care items. Older Canadians are, once again, more likely to value local media and use it for purchase decisions – 77% of those 50-plus compared to 58% of those under 35.
Looking at magazines, food (64%), travel (54%) and health/fitness (52%) magazines are the most popular. Nature, technology, entertainment, home improvement, home décor, sports and business magazine round out the top ten. While 45% of magazine readers only read the print versions, 15% do so in combination with more than one digital device. Gen Z and millennials consumers have a similarly high likelihood to read a magazine's digital content across all devices, though smartphones are the most popular device at 48% for Gen Z and 41% of millennials.
The mobile audience for magazine content continues to grow steadily. While 45% of magazine readers are still exclusive to printed magazines, 35% accessed magazine content on a mobile device in Spring 2022, up from 28% in Spring 2019.
Digital subscriptions to magazines also continue to rise. In Spring 2022, an estimated 4.8 million Canadians subscribe to at least one digital magazine, compared to 3.2 million in Spring 2019.
Across Generations X, millennials and Z, the main way they access digital magazine content is indirectly, sourcing it via search and social media. Baby boomers and pre-Boomers are more likely to access digital newspaper content directly. Over one in five magazine readers searched online for a product, brand or service advertised in a magazine, with roughly one tenth making a purchase.