Hivestack launches retail-focused metaverse research arm
The company plans to prototype ad tech that will open programmatic buying opportunities within virtual stores.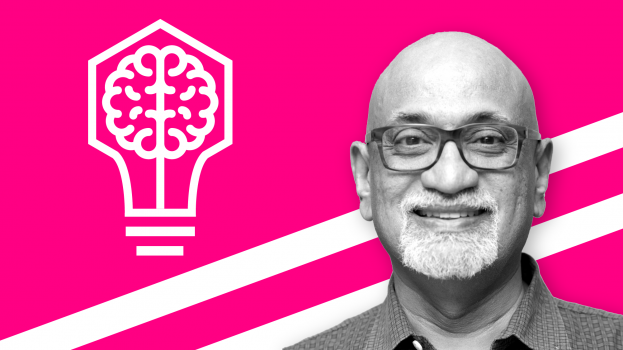 Montreal-based programmatic digital out of home company Hivestack has launched a new research division that will focus on exploring retail-tied programmatic media activation in the metaverse.
It will be led by computer vision scientist P. Anadan (pictured above), who has joined Hivestack as a special advisor as part of the initiative. A former managing director of Microsoft Research, he's now also a consultant to the Bill & Melinda Gates foundation.
Andreas Soupliotis, founder and CEO of Hivestack, says the company will be researching and prototyping ad tech that can programmatically activate ad opportunities in virtual stores that brands and retailers have built in the metaverse.
"Much of Hivestack's full-stack technology for digital out-of-home activation and monetization applies to retail metaverse advertising, but some important computer science gaps remain to be addressed," Soupliotis says. "We launched this initiative to formulate the needed technology to make programmatic DOOH a success in the meta as well as the physical world."
Hivestack also sees the metaverse as an extension of retail media offerings that big box retailers have been investing in across North America. Those offerings drew $31 billion USD in spending last year, according to eMarketer, which forecasts that growing to $100 billion within a few years.
When retailers launch the virtual versions of their stores, they will have advertising opportunities on virtual in-store walls, virtual digital endcaps and even virtual in-store audio advertising.
Kinetic Canada is planning to work with Hivestack on new strategies for outcome-based marketing that cross physical and virtual worlds.
"The retail metaverse is opening up a new reality for consumers that blends the sensations of physical, out-of-home shopping with ease of mobile shopping," Kevin MacDonald, the agency's Canadian CEO, says. "As the lines blur between consumers and their avatars, the combination of real-world, retail DOOH, and metaverse retail digital out-of-home advertising is an important area of exploration."