Who is winning the battle for the Canadian couch potato?
Convergence Research finds that traditional TV still has greater revenue, but streamers are catching up quick.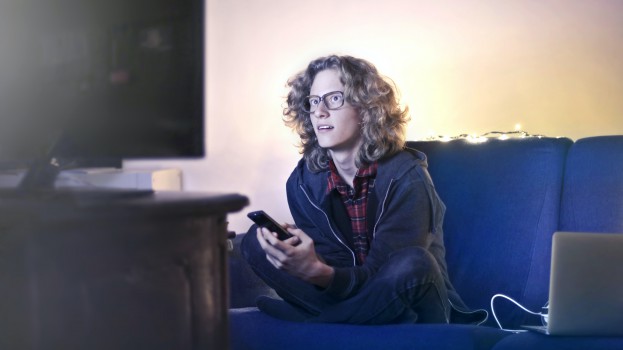 Despite Netflix sounding the alarm over its declining subscribers, revenues for over-the-top TV services are still growing in Canada as traditional TV continues to decline.
That's according to Convergence Research Group's annual Couch Potato Report, which analyized more than 55 OTT services and 35 television service providers.
The report estimates that OTT access revenue grew by 30% to $2.7 billion in 2021. It forecasts growth to $3.4 billion for 2022 and $4.6 billion by 2024.
Although Canadian TV subscribers and access revenue are currently not seeing as steep a rate of decline as the U.S., this could change in the medium term, depending on new or expanded OTT offers in Canada. Convergence estimates the cable, telco and satellite TV access revenue declined by 3% in 2021, with 305,000 fewer subscribers. Revenue, however, was at $7.86 billion in 2021, well ahead of OTT, though Convergence estimates another 3% decline for 2022, with subscriber declines getting steeper in 2023 and 2024.
At the end of last year, Convergence estimates 38% of Canadian households did not have a TV subscription and forecasts that figure to rise to 46% by the end of 2024.
Pending the impacts of Bill C-11, rising Canadian OTT access revenue will continue to mainly benefit non-Canadian players. DAZN, Disney+, Discovery+ and GolfTV, Fubo, and NBCU's Hayu encroach on the Canadian TV/OTT model, but Warner's HBO, Paramount's Showtime and Lionsgate's Starz have multiplatform deals with Bell, as does NBCU's Peacock with Corus, allowing those company's to enhance their made-in-Canada OTT offerings.