Upfronts 2022: Paramount flexes its bench strength
Magna's Leanne Burnett-Wood goes through a presentation that leaned into a strong legacy in unscripted shows and drama.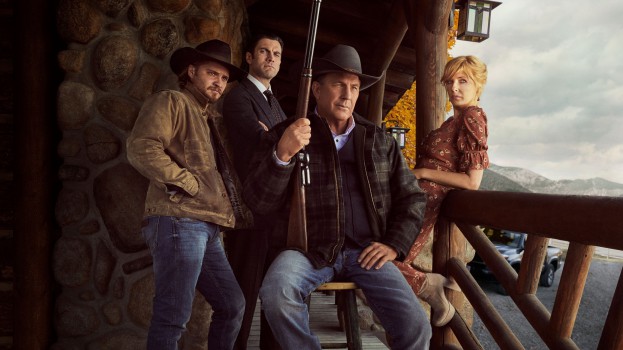 This week, MiC has enlisted execs from the Canadian media industry to offer their insights on the big programming and advertising announcements coming out of the 2022 Upfronts in New York. Today, Magna's Leanne Burnett-Wood returns to offer her perspective on Paramount's slate of new and returning favourites.

By Leanne Burnett-Wood
In a complicated media landscape, Paramount claims to have adapted to reach everyone, everywhere, on any platform. Presenting live from Carnegie Hall, the powerhouse network promised premium content for every audience, wherever they are, whether that's on social, linear, or streaming. They also promoted EyeQ, a unified platform tool which they deemed the simplest way to buy their array of offerings.
While the 60 Minutes-themed show was packed with stars from LeAnne Rimes and James Corden to Drew Barrymore, Gail King and Sylvester Stallone, the content focused more on the network's returning stable of genre-dominating programming than 2022′s shiny new offerings. That's not to say there wasn't new content, but the strength of the network clearly lies in its legacy. Maybe you don't need to flex as much when you think you've got the most muscles on the beach.
60 Minutes was the theme not just because Jo Ann Ross, president and chief advertising revenue officer, U.S. ad sales, promised to respect everyone's time, but to celebrate the incredible power of the program. Now in its 54th season, 60 Minutes regularly ranks as the most-watched news magazine on television.
It's undeniable that Paramount has led the race in competitive unscripted/reality TV. The Real Love Boat will join the lineup of fan-favourites, including Survivor, Big Brother, Amazing Race, Jersey Shore and RuPaul's Drag Race. RuPaul is also set to host a revival of the game show Lingo.
With CBS Sports, the network displayed a stronghold on sports-loving viewers, with an offering that includes the NFL, NCAA March Madness, over 2,500 soccer matches, including the UEFA Champions League final and a nine-year PGA deal that includes The Masters.
For crime drama, the network showcased is tried-and-true franchises (and all their various iterations): CSI, FBI, NCIS and SWAT. Joining the lineup is East New York, a new cop drama from producer William Finkelstein (Law & Order, NYPD Blue). And while James Corden is leaving The Late, Late Show, Stephen Colbert (The Late Show) and Trevor Noah (The Daily Show) continue to lead a strong late-night offering for Paramount. And yes, never fear, Yellowstone (pictured above) is returning for a fifth season, alongside 1883 and prequel spin-off 1932, set to star Helen Mirren and Harrison Ford.
Many of the presentations this week talked about diversity, but Paramount demonstrated its commitment by putting its money behind the claim. Extending an already successful relationship with Tyler Perry, the network is currently in production on eight additional shows with Perry, including Young Dylan, his first kids show.
Paramount also highlighted its Content for Change initiative. Originally launched with BET, the program has been expanded across the network with the goal to broaden perspectives and change narratives through content. The network has also expanded the initiative to include a creative training program to ensure that diversity, equity, and inclusion are fostered on both sides of the camera.
Leanne Burnett-Wood is president of Magna Canada.