Hyundai named official automotive partner of the NHL in Canada
The automaker plans to use the league's bigger stage and promotional tools to enhance its community-focused hockey strategy.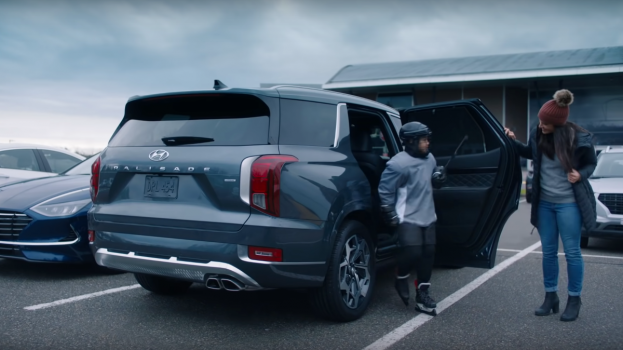 Hyundai has signed a five-year deal as the official automotive partner of the NHL and NHLPA in Canada, with its luxury brand Genesis becoming the official luxury automotive partner for the league and player's association.
Christine Smith, Hyundai Canada's national director of marketing, says the automaker will be utilizing the full range of activations expected from a sponsorship of this level on both traditional and digital platforms. Beginning with the 2022-2023 NHL season, the sponsorship will cover the regular season, playoffs and events such as the NHL Heritage Classic.
Smith says that Hyundai has been "hockey adjacent" since 2010 with broadcast partnerships, as well as sponsoring Rogers Hometown Hockey and supporting grassroots and community hockey programs through its dealers and Hyundai Hockey Helpers CSR program.
In 2018, the automaker began a new hockey strategy with the "Made For Those That Drive Hockey" platform. Based around the insight that hockey arenas around Canada tend to be full of Hyundai SUVs, the campaign put the focus on supporting refs, coaches and parents who volunteer their time driving to arenas and making hockey programs happen.
Smith says that this partnership is "the next logical step" in its hockey activity. It will continue to tell the stories of all the volunteers in hockey, but with the added exposure and assets the NHL and NHLPA offer, from team logos to game footage to current and former players.
"It not only lets us have that big stage, but more tools in the toolbox," Smith says. "It also lets us expand our hockey partnerships and strategy beyond just advertising. We can look at co-branded accessories, gifts with purchase, and surprise and delight events."
Smith adds that those tools will also sit at the dealership level and allow its network to activate at the local level as well. The partnership will be used for other "pillars" of Hyundai's hockey strategy: making hockey more accessible and giving opportunities to youth from different communities and backgrounds, as well as the automaker's push behind sustainability and its lineup of electrified vehicles.
Some of Hyundai's plans for the partnership will take time to develop, and not all of them will debut during the upcoming season. While the current deal has a five-year term, Smith says there is a "view to continue beyond" that, as it continues to build, develop and strengthen its activities.
Honda was previously the official automotive brand of the league in Canada, a role it took on when it extended its U.S. sponsorship north of the border in 2014 and renewed through to the current season in 2019.