Optable makes 'clean room' tech more accessible
The more agency-focused Flash Nodes allows non-customers to be invited into the privacy-preserving data tech.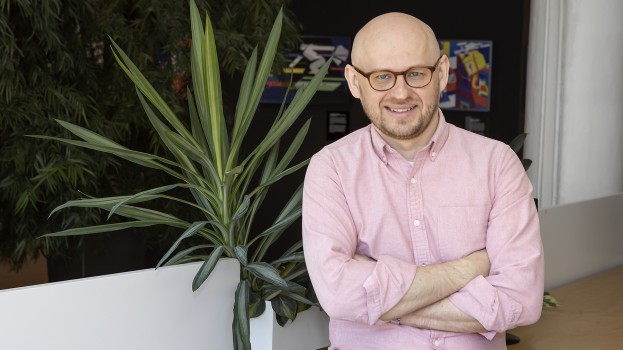 Welcome to the privacy age. As power shifts away from data aggregators to data owners, publishers and other data owners are taking control over their first-party data. The only way to amplify the value of first-party data is by making it useful for brands in a secure, privacy-preserving way that allows agencies to plan, activate and measure advertising using this data.
That's where clean room technology comes in. It allows advertisers and partners (usually platforms like Google and Amazon) to compare their aggregated first-party data, looking for inconsistencies that could point to things like over-serving ads or duplicated reach.
To make the emerging technology more accessible, Optable Technologies has launched Flash Nodes, a new tier of its Data Collaboration Nodes service that enables Optable customers to invite clients to collaborate securely and privately at no cost to the invited partner.
Montreal-based Optable was founded in 2020 by the former founders of AdGear, who had sold their adtech company to Samsung in 2016. As they were looking for a direction for their next venture, Google announced it would be phasing out third-party cookies, which led them to explore adtech that both solved the problem that created while also being mindful of new privacy regulations and increased consumer scrutiny around how their data was used. That, in turn, led them to clean room technology.
Vlad Stesin, CSO and co-founder of Optable, says there has been an increased demand for clean rooms this year, and not just from the brands and platforms usually associated with the technology. "We see increased demand and interest from brands, but also from agencies who increasingly see themselves as operators of data clean room technology on behalf of brands."
Stesin says that the release of Flash Nodes makes it easier to collaborate with partners and clients who aren't necessarily Optable customers. With the platform, publishers, brands, data vendors and ad platforms can now instantly create secure data clean rooms for collaboration with their own customers. It enables safe, secure, and privacy-preserving audience analysis as well as offering direct activation capabilities.
The user experience is designed for ad-ops, media planners and marketers through a simple, no code user interface.
"There are no limitations in terms of data being onboarded or even in terms of what kind of collaboration is available – planning, measurement, and activation," Stesin says. "The analogy here is our customers being able to spin up a fleet of data clean rooms in order to invite their partners to collaborate with them. This is done for a specific purpose, in a secure, privacy-preserving way. It is truly an 'easy button' for data collaboration."