Caterpillar signs sponsorship with MLS
The heavy machinery brand is looking to connect with the league's young, diverse audience.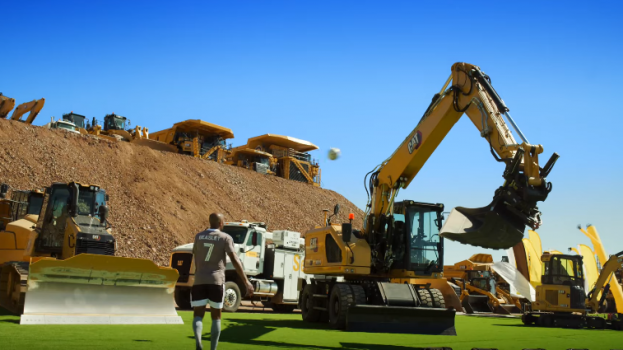 Heavy machinery company Caterpillar has inked a multi-year sponsorship with Major League Soccer (MLS) across North America.
As a part of the sponsorship, MLS is collaborating with Caterpillar to integrate Cat products into the soccer ecosystem in the U.S. and Canada. Cat dealers will also have access to exclusive soccer experiences for their operators and customers, as well as their families. Caterpillar also plans to use its social media presence on Facebook, Twitter, Instagram, YouTube and LinkedIn.
The strategy behind the sponsorship is to amplify the Caterpillar brand to a broader, more diverse North American audience and engage with the League's fans more deeply. MLS has the highest percentage of millennial and multicultural fans of any North American sport league. That's also reflected in its players, who come from more than 82 countries and are on average younger than their counterparts in other leagues.
"We share a joint commitment to being leaders in the communities where we live, work and play," says Yvette Morrison, global director of marketing and brand for Caterpillar. "We celebrate the people who do the work every day and are constantly looking for new ways to engage with our next generation of employees, customers, and their families. This sponsorship provides a perfect opportunity for us to introduce Cat to a broader audience."
Earlier this week, Caterpillar collaborated with MLS on the 12th edition of the "Cat Trials" content series, which features soccer legend DaMarcus Beasley using Cat equipment to make a trick shot.