Industry is big on sports sponsorships, but it's not all rosy
Data from SponsorPulse shows that while there is a lot of opportunity, issues around transparency, measurement and clutter remain.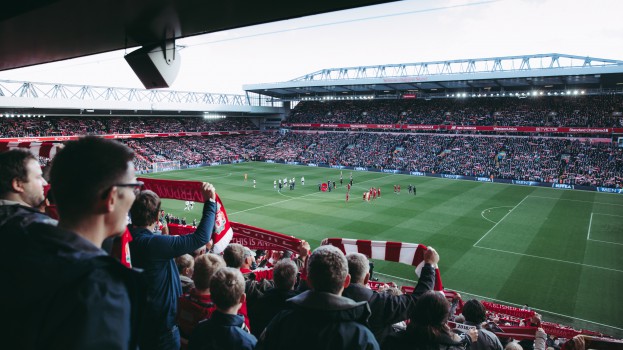 Sponsorship intelligence platform SponsorPulse has released its State of Sponsorship industry report for 2022, which paints an optimistic picture of the health and future potential of sponsorship within the marketing mix, but challenges around transparency and trust remain.
The report is based on two surveys: one of 217 sponsorship professionals from 15 countries, and another of 1,771 consumers (both samples included respondents from Canada).
The perceived health of sponsorship is positive, with 70% of industry professionals saying they believe the industry is in a healthy state, with that number going up to 76% among industry veterans with more than 10 years experience. The top five reasons they give are sponsorship opportunities bouncing back post-COVID (27%); lots of opportunity and brands eagerly to be involved (19%); new technologies, formats, and innovation (19%); new brands and categories on the market (14%); and money still available in client budgets (12%).
On the consumer side, half agree that sponsorship has a positive impact on the brands involved. They say sponsorship increases their awareness of a brand and their consideration of purchasing the brand, which is largely aligned with industry's claims that sponsorship improves brand equity, awareness and purchase conversion.
Almost two-thirds of industry professionals believe the industry is embracing innovation and creativity, with 62% saying they are using new forms of content delivery (like gamification and content streaming), 56% saying they are using NFTs and other token to encourage community ownership (56%) and 50% saying they are using AI, VR and mixed reality (52%).
The NBA, WNBA and their teams (35%) are the leagues leading the way in sponsorship creativity and innovation, according to industry professionals, followed by soccer leagues (32%), the NFL (31%) and Formula One (22%). But this one area where the industry's beliefs differ from consumer responses: consumers were not unified in their opinion of leagues or sports that were innovative, with only soccer (19%) escaping the single digits.
Women's sport is seen as the sport property with the biggest growth potential by the industry (47%) and both professionals and consumers (40%) want to see more investment in women's sports. Emerging alternative sports appear to be a significant opportunity with consumers (36%).
On the negative side, there is concern over the amount of clutter in sponsorship and in measuring attribution and ROI of sponsorship.
Transparency seems to be the main issue, with 59% of industry professionals agree that sport sponsorship lacks transparency, with the number going up to 71% among professionals with six to 10 years of experience. Properties seeking brand investment face the challenge of delivering (57%) and demonstrating (54%) value to partners, in addition to uncovering and monetizing new assets (54%).
Right now, 66% of industry professionals use social media and related metrics to try and get a gauge on a sponsorship's value, with 58% using third-party measurement tools and 57% utilizing typical viewership and ratings (57%).
The most impactful assets of sports sponsorship according to industry professionals are digital and video content, athlete-led activations, title sponsorship and uniform branding. But consumer perspectives differ: they rank event title sponsorships, charity partnerships and promotions/prizing as the top three.