Moneris and Connected Interactive team up to offer retail audience data
The postal code-level data is more granular and focused on the highest volume potential than other sources, the company says.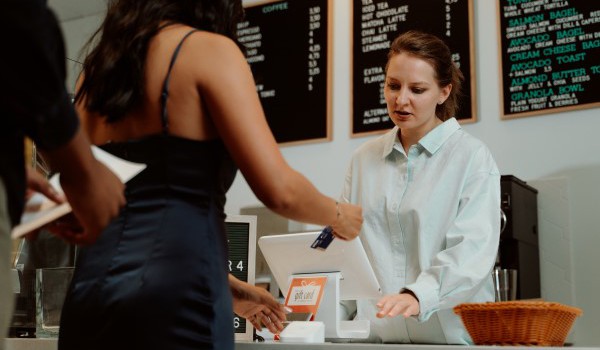 Retail payment processor Moneris and media data company Connected Interactive are partnering up to bring more relevant retail audience data to digital marketers.
Through CI, custom audience segments based on Moneris retail purchase data will be accessible to advertisers, helping them see the retail landscape more clearly, according to Sanjeev Chib, managing director of Spendscape, Moneris' data solutions subsidiary.
The audiences were created from a two-year collaboration between CI's engineering and operational team with Moneris' product team and data scientists to create a customized set of audiences designed specifically for the unique privacy requirements of the Canadian market. It covers all major credit and debit transactions as well as newer forms of frictionless shopping apps such as Apple Pay and Google Pay, a growing part of the market.
With hundreds of different categories shopped by Canadians, this is the most comprehensive set of audiences available for retail behavior in Canada available to digital marketers, according to CI founder and president Lyle Wagner.
Wagner tells Media in Canada that CI wanted data broken down into whole postal codes, not partial ones as used by Forward Sortation Area (FSA) data to get even more granular consumer data. Moneris then had to figure out from all its transactions, how to do that – no small feat as Moneris operates in about 350,000 retail locations and processes 3.5 billion transactions annually.
Wagner says that with this deeper retail purchase data, it's all about what consumers are actually spending. This kind of interest-focused approach is something the industry is placing a high priority on with the pending loss of third party cookies, but it still has relevance in the present. "Cookies are still used, they're not completely dead," Wagner says. "But typically advertising these days…is targeted by interest and what we think consumers are interested in, but we have not known what they're actually purchasing."
There are approximately 660 taxonomies, Wagner explains, and CI and Moneris have aggregated all postal codes and placed 28 million Canadians' devices within each of the approximately 875,000 postal codes in the country. It can break down the highest spend categories in each postal code, whether it's coffee or apparel for example.
"That's the secret sauce. We are able to target devices actually linked to postal codes."
Any marketer interested in reaching categories of retail consumers – CPG, restaurants, apparel or any establishment where people are paying with a card – that is who this type of data is appropriate for, Wagner says.
He gives the example of being a marketer and wanting to reach consumers of children's toys, where consumers are paying at retail establishments. What CI can do is target postal codes were this category is being purchased the most – within the top 10% or 20%, rather than half or all postal codes where toys are being purchased. It's targeting high volume or high spending transactors, which is more relevant.
Moneris segments will be available as a managed service through CI at first before being made available through its self-serve audience buying platform DataDesk.io. JSquare2 agency is providing exclusive representation for the data in the Quebec market.