Survivor ends its season on top: Numeris
The show's 42nd season finale managed to beat out competition from the likes of NCIS and This Is Us.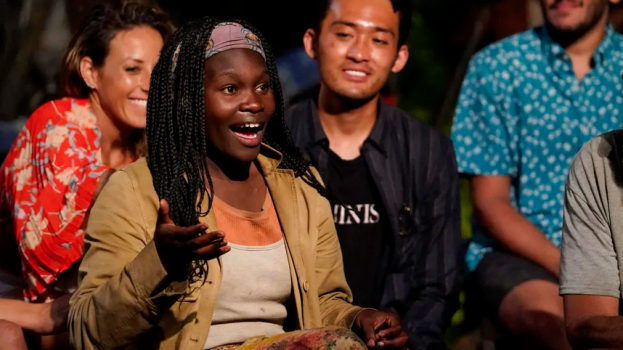 One of Canada's most-watched shows this year maintained its spot at the top of the ratings to close out its 42nd season, according to Numeris data for the week of May 23 to 29.
The two-hour Survivor finale – in which Ajax, Ontario native Maryanne Oketch was named the winner – drew an AMA of 1.466 million for Global. While that was slightly lower than some of the high water marks it set this season, it did beat out the season finales of NCIS, FBI: International and Grey's Anatomy, as well as the series finale of This Is Us. However, the FBI spin-off and This Is Us may have suffered from their respective finales airing in competition on Tuesday at 9 p.m.
All five of those shows also fared well in the five major regional markets, with Survivor at the top in Toronto/Hamilton, This Is Us at the top in Montreal, and NCIS at the top in Edmonton.
The final games of the "Battle of Alberta" in the Stanley Cup Playoffs also continued to perform well in Calgary and Edmonton. Though Numeris counts the games as multi-night broadcasts, and aren't included in the lists below, the average viewership on both Sportsnet and CBC was well ahead of the top-rated single-night broadcast in both markets.
In Quebec, TVA's unscripted wildlife show Un zoo pas comme les autres was once again the most-watched French broadcast, though it was only 6,000 viewers ahead of Radio-Canada cooking competition show Les Chefs!
National
1. Survivor on Global Wednesday at 8 p.m.: 1.466 million
2. NCIS on Global Monday at 9 p.m.: 1.283 million
3. FBI: International on Global Tuesday at 9 p.m.: 1.193 million
4. Grey's Anatomy on CTV Thursday at 8 p.m.: 1.181 million
5. This Is Us on CTV Tuesday at 9 p.m.: 1.164 million
Quebec (Francophone)
1. Un zoo pas comme les autres on TVA Monday at 7:30 p.m.: 808,000
2. Les chefs! on SRC Monday at 8 p.m.: 802,000
3. Dans l'oeil du dragon on SRC Wednesday at 8 p.m.: 732,000
4. Hôpital New Amsterdam on TVA Monday at 8 p.m.: 723,000
5. Escouade 99 on TVA Tuesday at 7:30 p.m.: 674,000
Toronto/Hamilton
1. Survivor on Global Wednesday at 8 p.m.: 343,000
2. This Is Us on CTV Tuesday at 9 p.m.: 314,000
3. FBI: International on Global Tuesday at 9 p.m.: 287,000
4. New Amsterdam on Global Tuesday at 10 p.m.: 268,000
5. Chicago Fire on Citytv Wednesday at 9 p.m.: 267,000
Montreal
1. This Is Us on CTV Tuesday at 9 p.m.: 52,000
2. Chicago P.D. on Citytv Wednesday at 10 p.m.: 41,000
3. Survivor on Global Wednesday at 8 p.m.: 40,000
4. Grey's Anatomy on CTV Thursday at 8 p.m.: 36,000
5. FBI: International on Global Tuesday at 9 p.m.: 36,000
Calgary
1. FBI: Most Wanted on Global Tuesday at 7 p.m.: 79,000
2. Grey's Anatomy on CTV Thursday at 9 p.m.: 59,000
3. This Is Us on CTV Tuesday at 10 p.m.: 56,000
4. Bull on Global Thursday at 8 p.m.: 55,000
4. FBI: International on Global Tuesday at 10 p.m.: 55,000
Edmonton
1. NCIS on Global Monday at 10 p.m.: 70,000
2. Global News Morning on Global Saturday at 7 a.m.: 67,000
3. NCIS: Hawai'i on Global Monday at 8 p.m.: 64,000
4. New Amsterdam on Global Tuesday at 8 p.m.: 51,000
4. The Neighborhood on Global Monday at 9 p.m.: 51,000
Vancouver/Victoria
1. 60 Minutes on Global Sunday at 7 p.m.: 161,000
2. Survivor on Global Wednesday at 8 p.m.: 160,000
3. FBI: Most Wanted on Global Tuesday at 7 p.m.: 135,000
4. NCIS on Global Monday at 9 p.m.: 126,000
5. FBI: International on Global Tuesday at 9 p.m.: 119,000