Teads names new lead for Canadian market
Karen Wang will the lead the team locally as the company continues a push to grow its business in North America.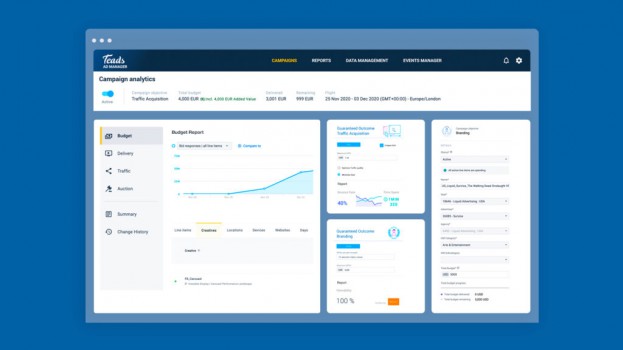 Teads has hired Karen Wang as its new managing director for Canada.
Wang has been tasked with leading and growing Teads' team in the Canadian market. She spent the last four years at Pelmorex as its sales lead, and was also part of the launch team at Olive Media, where she eventually became VP of sales. She also co-founded space-renting startup SpaceiShare in 2015.
Teads' ad manager is built around cookie-free, contextual targeting. It lets advertisers buy and target inventory on publisher sites including Vice, CNN, BBC, People, The Atlantic, Business Insiders and Huffpost. Earlier this year, it added Canadian inventory for properties owned by Future, including TechRadar, Marie Claire and Cycling News.
It also has a publisher-facing platform that lets sites manage and optimize their ad inventory.
The company is in the midst of a big staffing push across its departments, including plans to increase its headcount by 17% in North America. Other recent leadership hires in the U.S. include Natalie Bastian, global CMO; Jennifer Werner, VP southeast; Neala Brown, VP of insights; Matthew Harris, VP of multicultural; Charles Lucterhand, VP of strategic accounts; and Marc Sutter, VP of enterprise sales for Teads Ad Manager.
RJ Pauloski, Teads' previous Canadian managing director, left the company late last year to become Reddit's first country manager for the Canadian market.
Wang joins Teads with more than 20 years of experience in digital media, joining from Pelmorex Corp where she was Sales Lead for four years. Prior to Pelmorex Corp, Wang was COO and Co-founder of SpaceiShare Inc. and previously to this she was part of the launch team at Olive Media where she worked as VP of Sales.