Upfronts 2022: Bell Media nears 100 original titles for 2022-23 slate
The originals lineup includes English and French scripted and unscripted titles across its networks and streaming platforms.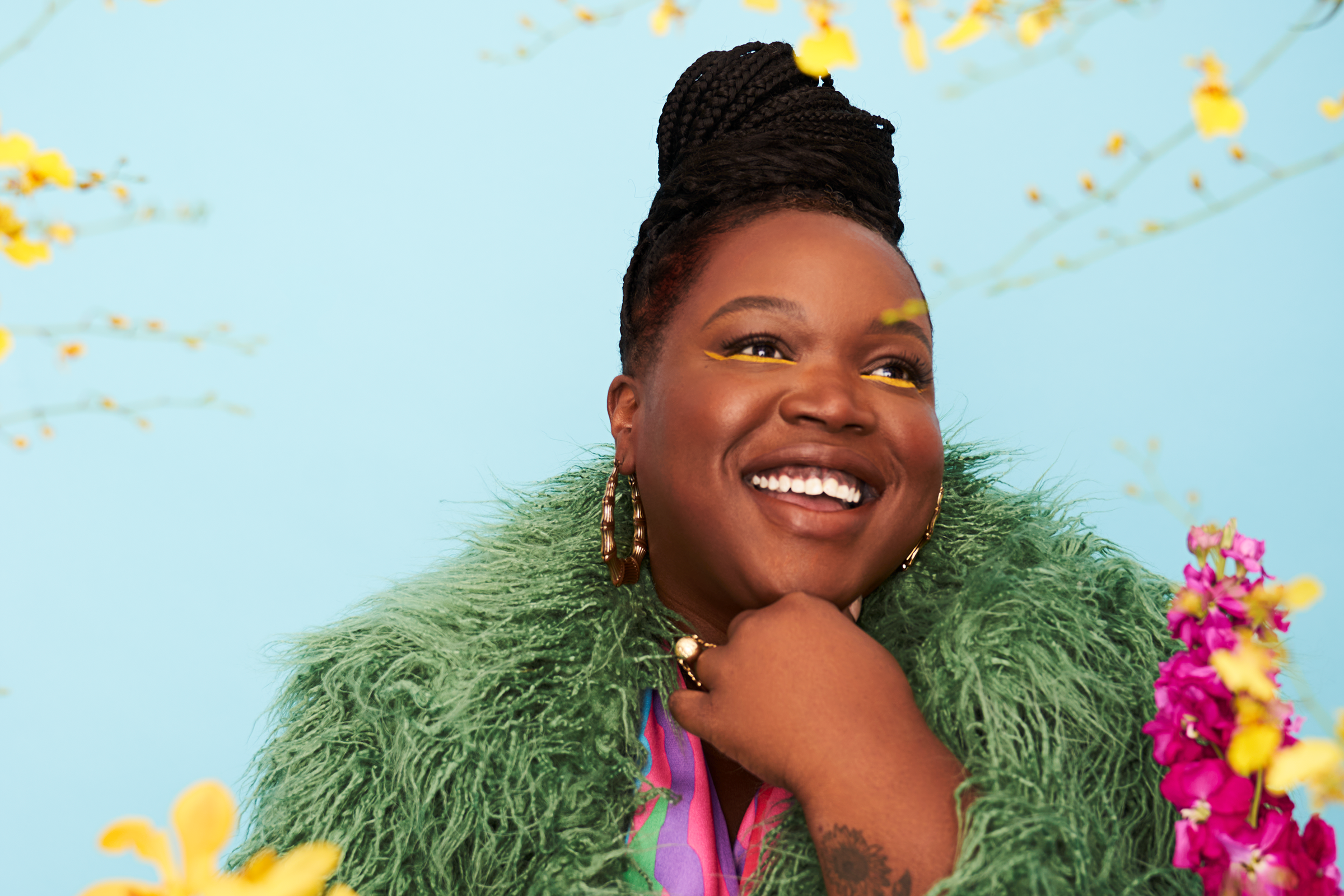 Bell Media has hit the gas on its original programming strategy, with nearly 100 new and returning titles across its English and French-language platforms for 2022-23.
The originals slate, announced ahead of its upfront presentation Thursday afternoon, includes 973 hours of English and French-language content for linear and streaming. It's a boost from the 2021-22 Canadian content lineup of more than 75 English and French-language original programming titles.
It includes several new greenlights and renewals, as well as previously announced programs, for CTV, Crave, Discovery and other CTV-branded specialty channels.
Bell Media announced its pick-ups for CTV and specialty channels last week.
Scripted greenlights for CTV include Shelved, a single-camera workplace comedy from Anthony Q. Farrell, set at the Jameson Public Library in the Parkdale neighbourhood in Toronto; Sight Unseen, in which a detective who loses her vision pairs with a seeing-eye guide to investigate unsolved crimes; and The Spencer Sisters, where a former police officer becomes a private detective with her mystery novelist mother.
The linear network has also greenlit two unscripted titles: Cross Country Cake Off, a cooking competition series hosted by Mary Berg, and Battle of the Generations a quiz show where contestants of different ages compete to see know who knows the most about Baby Boomers, Gen X, millennials and Gen Z.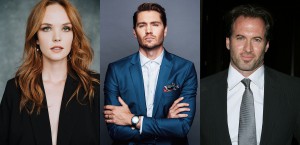 Rounding out CTV's new originals slate are the previously announced dating series Farming for Love, Ontario/Nova Scotia copro drama Sullivan's Crossing (pictured right) and the documentary Buffy Sainte Marie: Power in the Blood.
Sports network TSN will also air a number of docs from Uninterrupted Canada, including the newly announced doc on Montreal-born NBA champion Chris Boucher, in addition to already revealed titles "Sinc": The Christine Sinclair Story, Black Ice, Wick, and The Grizzlie Truth.
Returning originals to CTV include a third season of Transplant, The Amazing Race Canada season eight and season two of Children Ruin Everything, as well as in-house produced daytime series Your Morning, eTalk, The Marilyn Denis Show and The Social.
Crave boosts its original offerings
Bell Media SVOD Crave has ordered a raft of original English-language comedies, including Bria Mack Gets a Life (pictured top), a half-hour concept from Sasha Leigh Henry about a Black woman who navigates life with an invisible hype girl; Late Bloomer, based on the real-life experiences of star and creator Jasmeet Raina, who gained internet fame as Jus Reign; One Day We'll All Be Dead, created by Lakna Edilima and Scaachi Koul, based on Koul's bestselling memoir; and Ireland/Canada copro SisterS, a dark comedy about two women from different continents who discover they're half-sisters, written by and starring Sarah Goldberg (Barry) and Susan Stanley (Hotel Amenities). AMC has acquired the series for the U.S, with production currently underway in Ireland.
Other greenlights include Canada's Drag Race: Canada Vs. The World, a spin-off of the global format where Canadian drag queens from previous seasons of Canada's Drag Race face past contestants from international versions of RuPaul's Drag Race; and I Have Nothing, an unscripted comedy led by Carolyn Taylor (Baroness von Sketch Show) as she attempts to choreograph a pairs figure skating routine to the iconic Whitney Houston hit.
Newly announced original docs for Crave include Smoke & Gifts, following the band Broken Social Scene; Coming Home, a documentary on Little Bird, the upcoming first original drama for Crave; and Any Other Way: The Jackie Shane Story, about the trailblazing Black transgender soul singer, executive produced by Elliot Page.
Previously announced Crave English-language titles include Little Bird, docuseries Thunder Bay and original docs Audiophilia – Adventures in the World of Hi-Fi, Bam Bam: The Story of Sister Nancy, Kings of Coke, Naked, Resident Orca, Rock & Roll Revival and Wilfred Buck.
Rounding out the Crave originals are French-language titles Bon matin Chuck (ou l'art de réduire les méfaits), Désobéir: Le choix de Chantale Daigle and Présumé innocent: l'affaire France Alain.
Crave has also renewed Letterkenny (New Metric Media) for season 12, Pillow Talk (KOTV) for season two, Canada's Drag Race (Saloon Media, Blue Ant Studios) for season three, and 1 Queen 5 Queers (Bell Media Studios) for season two.
Specialty slate
Discovery Canada has three new greenlights: Bush Wreck Rescue, where experts restore cars and trucks abandoned in fields and ravines; The Mightiest, a six-part docuseries from the channel's Mighty franchise, currently in production; and two-part documentary After the Storm, about the impact of a storm of the century. The projects join previously announced title A Cut Above.
The factual channel has also renewed GPM-produced series Heavy Rescue: 401 for a seventh season, Highway Thru Hell for season 11, and Mud Mountain Haulers for a second season, while Fear Thy Neighbour has been renewed for an eighth season on Investigation Discovery.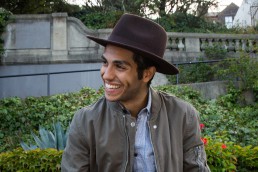 On the lifestyle side, CTV Life has ordered Listing Large, following the real estate empire of Odeen Eccleston and Lamont Wiltshire, and Evolving Vegan (pictured left), an eight-part culinary travel docuseries hosted by Mena Massoud (Aladdin). The series join the Gusto-produced titles Dine Your Sign, Spice Secrets and Veg Headz. CTV Life has also renewed Mary Makes it Easy for a second season.
CTV Sci-Fi also has two new greenlights, with Paranormal Revenge, which shares real-life paranormal encounters revolving around the theme of revenge, and Urban Legend, an anthology series, with each episode acting as a horror film themed around classic urban legends.
The specialty channel has also renewed SurrealEstate for season two, after U.S. network Syfy reversed course on its decision to cancel it and added a second season to its 2023 broadcast slate last month.
Meanwhile, CTV Comedy has greenlit four new Just For Laughs comedy specials, filmed in Montreal in July, with Russell Peters, Chelsea Handler, Jo Koy, and Patton Oswalt set to host. The lineup also includes the previously announced Acting Good and a third season of Roast Battle Canada.
Rounding out the French-language greenlights are Amour sans limite, C'urs migratoires and Ma première maison for Canal Vie; Au chalet de Rémi and Christine Morency: Sans filtre for Z; Bêtes de film and Priez pour nous for Canal D; and Chouchou, J'ai frôlé la mort, L'Empereur, Le Maître du jeu, Les débatteurs de Noovo, Les Justiciers and Virage – Double faute for Noovo.
Bell Media has also renewed French-language series Big Brother Célébrités for season three, as well as a third season of Ça c'est drôle and a second season of Syndics for Noovo, and season four of Mets-y le Paquet for Z.