Kinesso and Matterkind round out leadership teams
Christy MacLeod, Erin Rhan and Michelle Primrose will be helping the two teams collaborate and deliver tech solutions in Canada.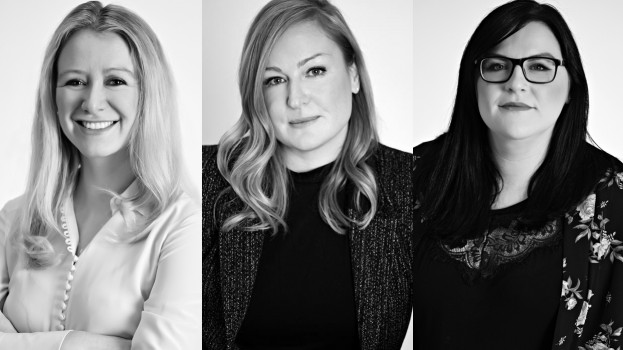 From left to right: Christy MacLeod, Erin Rhan and Michelle Primrose.
Karel Wegert, who took on the role of president of Kinesso and Matterkind Canada earlier this year, has announced three appointments that will round out his senior leadership team.
Kinesso launched in Canada in late 2019, and works with Matterkind as part of the data, technology and media activation backbone for the IPG Mediabrands network in Canada.
Christy MacLeod has been promoted to EVP, data and technology at Kinesso, having previously served as VP in the same practice. For the past two years, MacLeod and her team have built tailored Canadian solutions that will continue to scale in the coming years. Her promotion recognizes her contributions and highlights the strategic importance that the Kinesso data stack and advanced measurement solutions has for Mediabrands clients and agency partners in Canada.
Erin Rahn, who has been general manager of Matterkind since 2012, has extended her responsibilities to include both Matterkind and Kinesso. Rahn's expanded role will allow the two groups to operate more seamlessly in how they service IPG agencies and clients. Her mandate includes training and development, culture and corporate communications.
Michelle Primrose has been appointed managing director of Matterkind. Most recently VP of addressable solutions, Primrose started in addressable activation at IPG in 2012 and has continued to advance her position within the organization, including two roles at Matterkind Australia. Addressable solutions at Matterkind have seen tremendous growth in recent years and in her new role, Primrose will oversee addressable strategy and activation at Matterkind while collaborating with Kinesso to enhance the performance and grow client ROI through technology.